Cuore di topo
Tutti i formati dell'opera
Acquistalo
Sinossi
Un topo minuscolo. Un cuore enorme.
Isaiah è un topo – un topo blu, in realtà – capace di parlare, ridere, leggere e provare grandi sentimenti. È straordinariamente in gamba, ma è terrorizzato da qualunque cosa. Un giorno, tentando di fuggire dall'orribile laboratorio in cui è cresciuto, si ritrova separato dai suoi novantasei amatissimi fratelli: per la prima volta nella sua vita è solo, sperduto e, tanto per cambiare, incredibilmente spaventato. Ma lì fuori, nel grande, sconosciuto mondo che gli si apre davanti, oltre a terribili nemici volanti, striscianti e miagolanti (i peggiori!) ci sono anche degli amici, tra cui una bambina insolita quanto lui e una bella topolina da conquistare… Saranno abbastanza per cominciare a lavorare al Grande Piano per ritrovare la sua famiglia?
Una storia di amicizia e avventura in cui la differenza è forza, e dove l'amore e il coraggio non si misurano con la grandezza di un piccolo cuore.

ISBN: 8893815036
Casa Editrice: Salani
Pagine: 304
Data di uscita: 24-05-2018
Recensioni
I originally picked this book up because I recognized the illustrator and was interested in seeing more of his illustrations. This ended up being a really cute book with an important message. The story was actually almost like Stuart Little meets Mrs. Frisby and the Rats of NIMH . ;) Obadiah was a nic Leggi tutto
GoodReads.com
This book will be published in December; I received an ARC a couple of days ago. Chris Grabenstein has done another excellent job of creating a world for kids AND adults. And mice, of course. I look forward to reading this aloud to at least one of my grandchildren. The boys, who are older, should en Leggi tutto
GoodReads.com
Why am I reading a James Patterson-branded children's book? The storyline of a special mouse who escapes a laboratory piqued my interest, and I am pleasantly surprised to report that WORD OF MOUSE turned out to be a charming and big-hearted animal adventure. While there are themes in this story that Leggi tutto
GoodReads.com
Isaia are personalitatea lui Stuart Little și nasul lui Ratatouille. Dar de ce trebuie să îl cheme pe motan Lucifer?
GoodReads.com
I received a free copy of this book at ALA from the publisher. loved it! fantastic story and art about a talking mouse, his mischief (family) and adventures. stealing mice aside, it has good morals and is suitable for children who can read picture books (7-12ish) or to be read to younger kids. I'll
GoodReads.com
Such a cute book with a heartwarming moral. Would be a great introduction for slightly older children to teach them about being kind not only to each other, but to all creatures, no matter how small. I really like the way that JP uses five-dollar-words to expand a young reader's vocabulary, but then Leggi tutto
GoodReads.com
Aggiungi la tua recensione
Altri libri di James Patterson
Il Libraio per te
I libri scelti in base ai tuoi interessi
Il Libraio per te
Scopri i nostri suggerimenti di lettura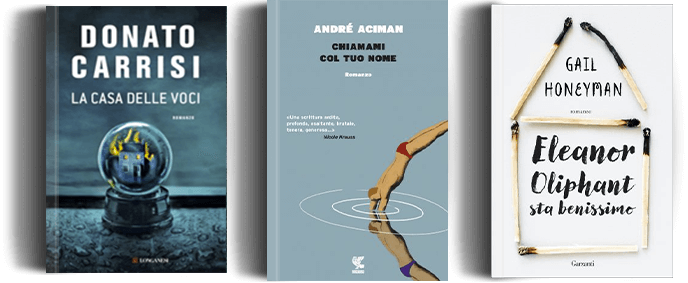 Ancora alla ricerca del libro perfetto?
Compila uno o più campi e lo troverai