Cacciatori di tesori Pericolo sul Nilo
Tutti i formati dell'opera
Acquistalo
Sinossi
Bick e i suoi fratelli Beck, Storm e Tommy sono riusciti a completare la loro prima caccia al tesoro dopo che il padre si era perso in mare, ma ora è la loro mamma a essere finita nelle mani di alcuni spietati predoni. La ricerca li porta sul fiume Nilo, e dovranno attraversare tutto l'Egitto, tra le piramidi e il deserto, fino al cuore della giungla. Non mancheranno i pericoli mortali, tra cui ippopotami infuriati e feroci bande pronte a mettere i bastoni tra le ruote a chiunque osi ostacolarli. Questa volta dovranno mettercela tutta per portare a casa la pelle… INGRANA LA MARCIA E PARTI ANCHE TU VERSO IL VIAGGIO PIÙ AVVENTUROSO E DIVERTENTE DEI FRATELLI KIDD!
ISBN: 8869182517
Casa Editrice: Salani
Pagine: 464
Data di uscita: 19-05-2016
Recensioni
Recenzia completă: http://palarisme.ro/chef/carti/recenz... "Aşa... să vedem de ce am nevoie. Multe tricouri. Pălărie. Apă. Ochelari de soare. Cremă de protecţie. Apă. Hărţi. Un compas. Costumul de scafandru. Apă. Poate şi a doua pereche de ochelari de soare. O plasă de ţânţari. Medicamente. Am uitat Leggi tutto
GoodReads.com
This is illustrated. I read a review where the reviewer called a novel/graphic novel halfbreed. I completely agree. There are a lot of illustrations, and they have dialog bubbles. This story is "told" to us by Bick Kidd and also conveyed through illustrations "drawn" by his twin sister Beck. They ar Leggi tutto
GoodReads.com
I'm really enjoying these. There are so many twists and turns, that you never know what's going to happen next. If your kids like action, adventure, intrigue and mystery they would love these!
GoodReads.com
The Kidd siblings are ready to follow their Dad's next big treasure hunt that will help them free their Mom...but "Uncle" Timothy rocks the boat and sends them to boarding school. All is not hopeless though because Dad evidently prepared the Kidds for just such a situation and they find the treasure Leggi tutto
GoodReads.com
4 stars Just like the first, I enjoyed this too. A great light and entertaining read.
GoodReads.com
Danger Down the Nile is a fiction book written by James Patterson. Danger Down the Nile is 480 pages. The book is based around the four Kidd children Beck, Rebecca, Tommy, and Bethany. The story took place in Africa. The main characters are Uncle Timothy, Rebecca, Tommy, Beck, Bethany, and Nathan Co Leggi tutto
GoodReads.com
I love this book I even more then the last one more twin trades and action mystery bad guys ( like guy Branet ) and more of tommy have ping crushes and losing the memory of their names no such. But why is storm all suddenly are acting like bick and becks mom and dad especially tommy acting like dad
GoodReads.com
Aggiungi la tua recensione
Altri libri di James Patterson
Il Libraio per te
I libri scelti in base ai tuoi interessi
Il Libraio per te
Scopri i nostri suggerimenti di lettura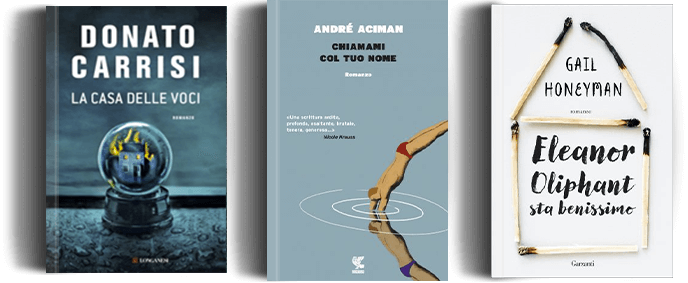 Ancora alla ricerca del libro perfetto?
Compila uno o più campi e lo troverai