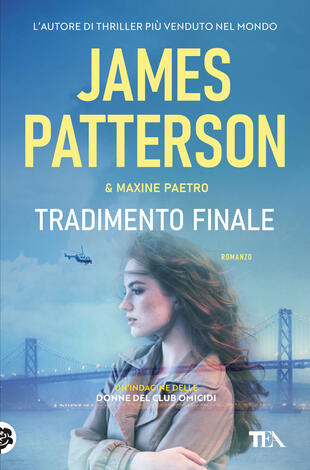 Le Donne del Club Omicidi: una serie ad alto tasso di azione e suspense
Tradimento finale
Tradotto da: Anna Maria Biavasco, Valentina Guani
Tutti i formati dell'opera
Acquistalo
James Patterson è il migliore. Punto.
Ian Rankin
Sinossi
Lindsay Boxer si sta adattando alla sua nuova vita di madre e moglie, ma quando un'affascinante donna dai capelli d'oro, un'affiliata della CIA, sembra dileguarsi sulla scena di un efferato omicidio, la sua vita inizia ad andare in pezzi. Prima che Lindsay riesca a rintracciare la donna per fare chiarezza sul caso, infatti, un incidente aereo getta l'intera città nel caos e suo marito Joe sparisce all'improvviso. Più si addentra nelle ricerche, più Lindsay teme che Joe sia in qualche modo legato alla misteriosa donna scomparsa. Travolta dagli eventi e priva ormai di ogni certezza, Lindsay dovrà chiedere aiuto alle sue compagne del Club Omicidi per raggiungere il suo obiettivo: la verità.
ISBN: 8850252846
Casa Editrice: TEA
Pagine: 300
Data di uscita: 17-01-2019
Recensioni
another great book, by the master of crime, Mr patterson never fails to keep you gripping the book by both hands and never taking your eyes away for a second, the women's murder club series is fantastic, and this book fails to disappoint you, sergeant lindsay boxer is a SFPD officer, and does everyth Leggi tutto
GoodReads.com
I was very very close to giving this one star, but I can't do it. I love(d) Women's Murder Club. But this wasn't Women's Murder Club. It was the Lindsay Boxer soap opera and while I love Boxer, this was too much. I think we saw the Club all of three times and aside from a throwaway about Cindy tryin Leggi tutto
GoodReads.com
Let me say this at the start: I don't like cliffhangers, mostly because by the time the next book in a series comes out I've totally forgotten how the previous one ended. In this case, it's even worse because I absolutely hate the circumstances (an emotion that is exacerbated, of course, because I c Leggi tutto
GoodReads.com
4.5* Loved the spy angle of this installment but now I have so many questions about shady Joe at this point. I cannot wait to read 16th Seduction tomorrow. There is so much on the line for Lindsay and her family. Intriguing plot and very fast paced. Took only a few hours to read but it was one curve Leggi tutto
GoodReads.com
3.5⭐️ rounded down to 3 This time, Lindsay Boxer is dealing with a triple homicide at the Four Seasons. Then there is a plane crash. What is the link between these two cases? One name - the name of one of the men who was shot at the Four Seasons was also on the list of passengers from the air crash. Leggi tutto
GoodReads.com
One of the most intricately plotted and action packed in the series.
GoodReads.com
Aggiungi la tua recensione
Altri libri di James Patterson
Il Libraio per te
I libri scelti in base ai tuoi interessi
Il Libraio per te
Scopri i nostri suggerimenti di lettura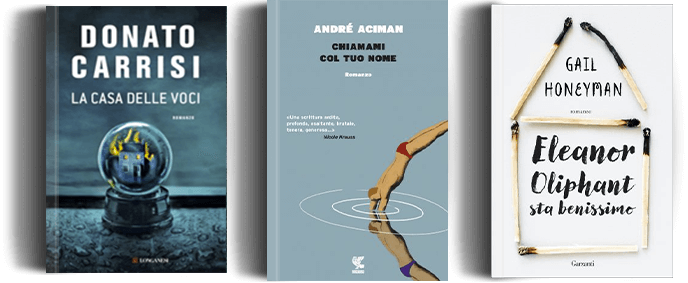 Ancora alla ricerca del libro perfetto?
Compila uno o più campi e lo troverai