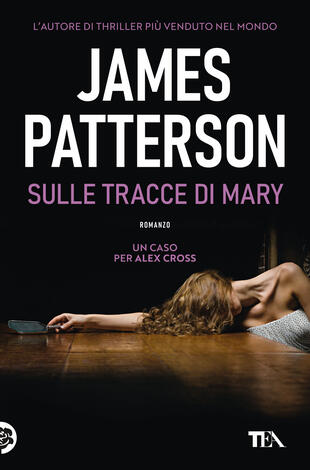 Sulle tracce di Mary
Tradotto da: Valentina Guani, Anna Maria Biavasco
Tutti i formati dell'opera
Acquistalo
Sinossi
Qualche giorno a Disneyland insieme ai figli è quello che ci vuole per il detective dell'FBI Alex Cross. Una pia illusione: la pace dura solo poche ore, perché una mano omicida ha deciso di colpire proprio in California, a Hollywood, nel tempio delle stelle del cinema. Una mano spietata, che si diverte a descrivere le proprie gesta in agghiaccianti e-mail spedite al Los Angeles Times e firmate Mary Smith, sta uccidendo in maniera efferata attrici madri di famiglia. Una mano che sembra non avere alcuna intenzione di fermarsi. Ma chi è veramente Mary Smith: una fan ossessionata? Un'attrice fallita? O c'è dietro qualcosa di ben più terribile?
ISBN: 8850253559
Casa Editrice: TEA
Pagine: 304
Data di uscita: 28-03-2019
Recensioni
Dare I say it, but this is the James Patterson book factory at its best. Holidaying Alex Cross gets involved with the investigation of a serial celebrity killer(!). See how that core concept ticks so many boxes? A nicely balanced suspense driven piece of crime fiction with a wonderfully crafted anta Leggi tutto
GoodReads.com
This Alex Cross book is suspenseful. It keeps you guessing throughout! I don't think I have ever read a book where I debated whether it was a man or woman in my life. I really enjoyed the psychological aspect of this one since there was more emphasis on the psychology of the perp than some of the ot Leggi tutto
GoodReads.com
3.25 Stars for Mary, Mary: Alex Cross #11 (audiobook) by James Patterson read by Peter Jay Fernandez, Melissa Leo and Michael Louis Wells. I liked the premise of the story but the writing felt a little clunky to me. I think I'll wait a while before I revisit this series.
GoodReads.com
It's always a great time to be on another adventure with Alex Cross. Maybe not all of these books are the most remarkable books I have ever read, but there are all pretty fun to read. I loved the idea of this one and had fun guessing who the killer might be. It was fun to think about how the public
GoodReads.com
Aggiungi la tua recensione
Altri libri di James Patterson
Il Libraio per te
I libri scelti in base ai tuoi interessi
Il Libraio per te
Scopri i nostri suggerimenti di lettura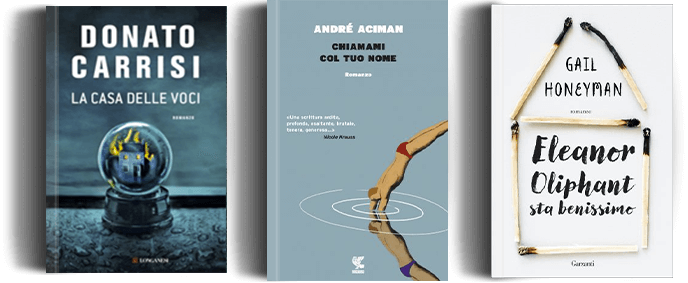 Ancora alla ricerca del libro perfetto?
Compila uno o più campi e lo troverai