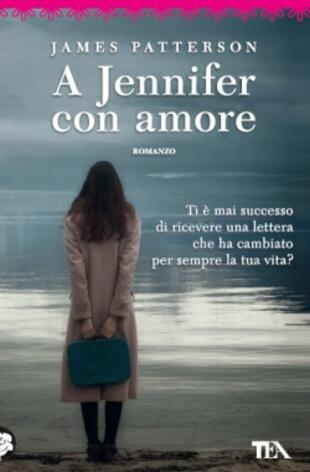 A Jennifer con amore
Tutti i formati dell'opera
Acquistalo
Sinossi
Quando apprende che la nonna Samantha è stata ricoverata in ospedale, Jennifer si trasferisce nella vecchia casa d'infanzia, una magnifica villa sul lago. per assisterla e starle vicino. Lì trova ad attenderla qualcosa che le cambierà la vita: la nonna le ha lasciato una serie di lettere, attraverso le quali racconta alla nipote la storia della sua vita, una vita ben diversa da quella che tutti hanno conosciuto fino a quel momento. È una storia di intrighi e desideri proibiti, di un segreto di famiglia celato per decenni e soprattutto è la storia dell'amore più grande e intenso che Jennifer abbia mai sentito...
ISBN: 8850237480
Casa Editrice: TEA
Pagine: 240
Data di uscita: 11-09-2014
Recensioni
Yes. I am a fan of James Patterson. Not because of his crime series. Not because of literary forms. It is because, no matter how hard I try, I am still a matronic reader . I invest tears in a book, especially if it is a story worth crying for . Call this corny or cheesy or plain stupid, I wouldn't care Leggi tutto
GoodReads.com
Oh I just could not stand it! If I could have given it zero stars I would have! I am not a big fan of overally emotional books, where you feel manipulated by the author in order to have a certain reaction. I just felt like the whole story was over-the-top. Too much. I love books and when I purchase
GoodReads.com
There is something about a guilty pleasure book -- a quick read that is entirely predictable but still tugs at your heartstrings. This is how I would classify Sam's Letters to Jennifer. I was a bit skeptical about reading this book, considering I had read Sundays at Tiffany's earlier this year and wa Leggi tutto
GoodReads.com
Another excellent novel from Patterson. He's a writing machine.
GoodReads.com
You never know what a gem you'll find at a free little library and this one certainly fits the bill!! A wonderful heart warming story that will make you smile, laugh and maybe shed a tear or two. Loved it!!!
GoodReads.com
Jennifer was summoned back to her hometown where she was raised by her grandmother. Her grandmother Samantha, took very ill with a heart attack and is in a coma in the hospital. When Jennifer arrives home there, she discovers a pack of letters which have been addressed specifically to her by Sam. In Leggi tutto
GoodReads.com
Aggiungi la tua recensione
Altri libri di James Patterson
Il Libraio per te
I libri scelti in base ai tuoi interessi
Il Libraio per te
Scopri i nostri suggerimenti di lettura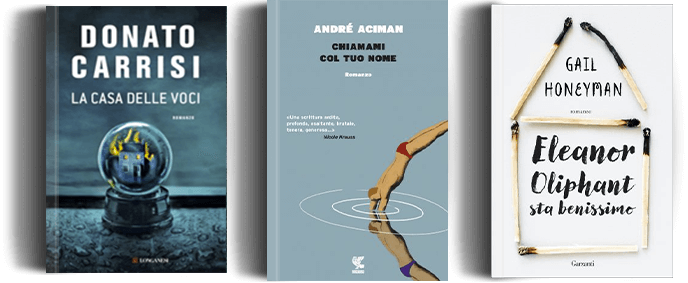 Ancora alla ricerca del libro perfetto?
Compila uno o più campi e lo troverai