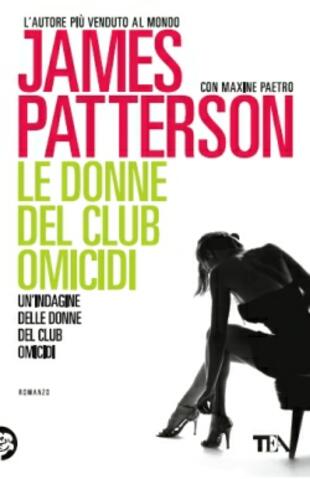 Le donne del club omicidi
Tutti i formati dell'opera
Acquistalo
Sinossi
Sono giovani, poco più che adolescenti, le vittime torturate e uccise nei sordidi alberghetti di un quartiere malfamato di San Francisco. Unico indizio nelle mani della polizia: una Mercedes nera notata più volte sul luogo dei delitti… Il caso è nelle mani del detective Lindsay Boxer, che per risolverlo può contare sull'aiuto della giornalista Cindy Thomas, del medico legale Claire Washburn e dell'avvocato Yuki Castellano, le «Donne del Club Omicidi».
ISBN: 8850236069
Casa Editrice: TEA
Pagine: 304
Data di uscita: 25-09-2014
Recensioni
4th of July by James Patterson and Maxine Paetro is part legal thriller and part crime thriller. After a late-night car chase, San Francisco police lieutenant Linsday Boxer fires her weapon leading to a family in turmoil and Lindsay facing a civil trial with her fate in the hands of twelve juror
GoodReads.com
James Patterson has joined up with Maxine Paetro in this 4th in the Women's Murder Club series and I'm pleased to say I enjoyed this much better than the last one which was written with Andrew Gross. Although I would have like to have seen more input from the other members of the club (this one was
GoodReads.com
The 4th book in the Women's murder club by Maxine Paetro and probably the best so far. Usual James Patterson proven formula, fast paced, short chapters etc.
GoodReads.com
These books are in the category of "beach/vacation read,"-- they're a quick read but not the most thrilling of mysteries... I thought the first few were the best in the series. But if you like a book you don't have to think too hard to read, then these mysteries are for you.
GoodReads.com
Slightly, just slightly better than others from the series, the plots (two, as usual) have some consistency, the pace is alert, which make the book quite readable. The final, a weird one, is hard to be guessed and does increase the value of the novel. However, there are three facts I dislike: - the r Leggi tutto
GoodReads.com
Aggiungi la tua recensione
Altri libri di James Patterson
Il Libraio per te
I libri scelti in base ai tuoi interessi
Il Libraio per te
Scopri i nostri suggerimenti di lettura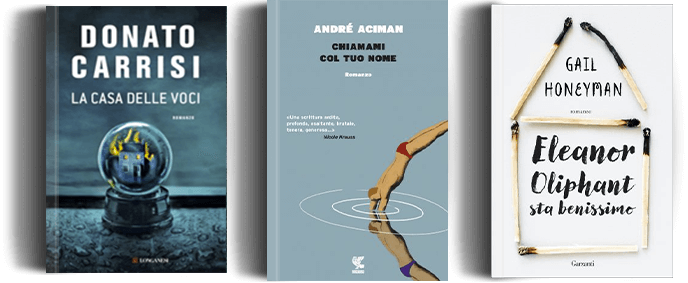 Ancora alla ricerca del libro perfetto?
Compila uno o più campi e lo troverai