Divertentissimo me - Non ci resta che ridere
Tradotto da: Alessandro Storti
Tutti i formati dell'opera
Acquistalo
Sinossi
Se ci sei portato puoi tranquillamente diventare il Giovane Comico Più Divertente del Pianeta, ma essere bravi a fare ridere significa anche essere bravi a insegnarlo agli altri?
Riuscirò io, Jamie Grimm, a insegnare ai miei compagni di SCUOLA MEDIA a essere DIVERTENTISSIMI?
A dire la verità, non so nemmeno da dove cominciare. Dovrei assegnare dei compiti per casa? O qualche compito in classe a sorpresa? Magari mi basterebbe cadere di faccia per terra e sperare che ridano come pazzi?
Sarà una grande vittoria o la più grande, imbarazzante sconfitta della mia vita? Riderete CON me o riderete DI me? Scopritelo qui!

ISBN: 8893814684
Casa Editrice: Salani
Pagine: 320
Data di uscita: 29-03-2018
Recensioni
"Be kind because everyone you meet could be fighting a hard battle you know nothing about.So I say... keep 'em laughing." Couldn't have said it better James Patterson! I love this series and the message in them. Oh, and my son has loved them and we have laughed hysterically.
GoodReads.com
Jamie Grimm, the stand-up comedian who can't stand up because he is in s wheelchair, is back at school on sabbatical only to find out that his middle school has a brand new principal and vice principal. This is definitely not a good thing as the principal is more of a coach focused on supporting the Leggi tutto
GoodReads.com
It was a good book, but if they write another, I won't be reading it. Honestly, if this WAS the much needed ending of the series, I'd say they ended it on a good note. My only personal complaint is that-maybe it's just me- the jokes aren't laugh out loud funny. Sure,they make me smile, but not laugh Leggi tutto
GoodReads.com
I rated this book a 5 star because it was very funny and descriptive. The part that I liked most was when Jamie Grimms uncle likes the school librarian a lot and try's to act all fancy by wearing a suit and also changes his restaurant to a very fancy. But the librarian walks into the restaurant and
GoodReads.com
I thought that this book was very funny. It is about a kid in a wheelchair with his own TV show who also is the Planet's Funniest kid. I would recommend this book.
GoodReads.com
This book was fabulous! I was laughing so much! It was interesting and I couldn't put it down. Can Jamie Grimm teach others to be funny before it's too late and his middle school library closes? This book was hilarious!😂😂😂😂😂😂😂
GoodReads.com
I think a theme for this book would be "believe in yourself".
GoodReads.com
don't be afraid to embrace your true self
GoodReads.com
Aggiungi la tua recensione
Altri libri di James Patterson
Il Libraio per te
I libri scelti in base ai tuoi interessi
Il Libraio per te
Scopri i nostri suggerimenti di lettura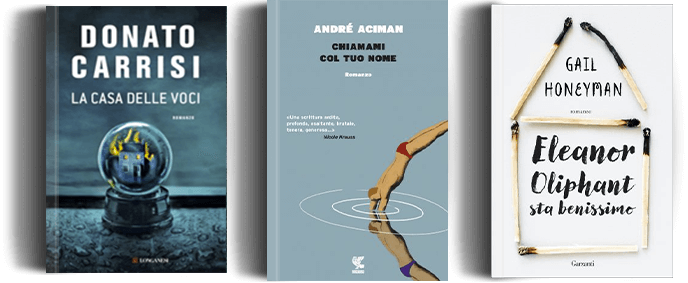 Ancora alla ricerca del libro perfetto?
Compila uno o più campi e lo troverai