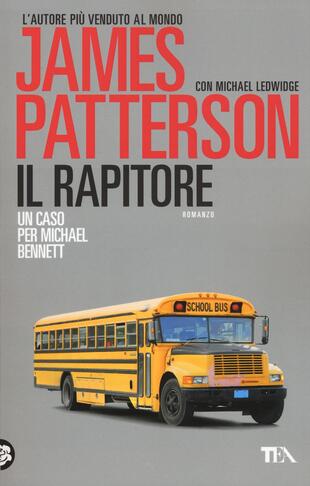 Il rapitore
Tutti i formati dell'opera
Acquistalo
Sinossi
Tre rampolli di famiglie molto ricche di New York sono stati rapiti in rapida successione. I primi due sono stati già restituiti alle famiglie dal misterioso e spietato rapitore. Morti. Nessuna richiesta di riscatto è mai stata inviata ai parenti: l'assassino ha scritto solo messaggi confusi, inneggianti a una fumosa giustizia sociale, ma nessuno riesce a capire il suo piano. Un caso molto difficile, che richiede tutta l'abilità del detective Michael Bennett, e che mette a dura prova il suo cuore di padre vedovo: le vittime, tutte giovanissime, gli ricordano la sua numerosa famiglia composta da dieci amatissimi figli adottivi. Ma quando da Washington interviene anche l'FBI, nella persona dell'affascinante agente Emily Parker, a complicarsi non sono solo le indagini, ma anche la vita sentimentale di Bennett...
ISBN: 8850245300
Casa Editrice: TEA
Pagine: 282
Data di uscita: 26-01-2017
Recensioni
I seriously love this Michael Bennett series. I dare even say more than I did the Woman's Murder Club series. Bennett is a completely likable character and is easily endearing to readers. His love life is very odd right now but that just adds to the ongoing story. The plot was so engrossing that I c Leggi tutto
GoodReads.com
Worst Case by James Patterson and Michael Ledwidge is the third book in the Michael Bennett detective series. Readers will not have to read the other two books in the series to follow along as this New York Detective takes on a child kidnapper with a social agenda. Bennett is a single father with 10 Leggi tutto
GoodReads.com
I have read all of James Patterson's books and to be frank they can be hit and miss. Sometimes he can produce fantastic stories but in recent years it seems like he churns out so many books that sometimes the story doesn't have the author's whole focus. The Michael Bennett series is co-written with Leggi tutto
GoodReads.com
Worst Case written by James Patterson is based in various places through out New York. Detective Bennett, a loving father with 10 adopted children with a deceased wife along with Emily Parker, the FBI agent out of Washington just getting out of a marriage are puzzled to see New York's wealthiest peo Leggi tutto
GoodReads.com
I am slightly embarrassed to admit every time I read a James Patterson novel. I don't have any delusions that he's that great of a writer... or, for that matter, that he's even writing this stuff anymore. In fact, when I say I'm a fan of Patterson's Michael Bennett series, I should just edit that to Leggi tutto
GoodReads.com
Aggiungi la tua recensione
Altri libri di James Patterson
Il Libraio per te
I libri scelti in base ai tuoi interessi
Il Libraio per te
Scopri i nostri suggerimenti di lettura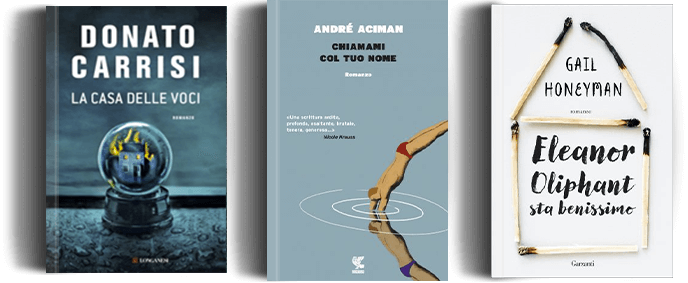 Ancora alla ricerca del libro perfetto?
Compila uno o più campi e lo troverai