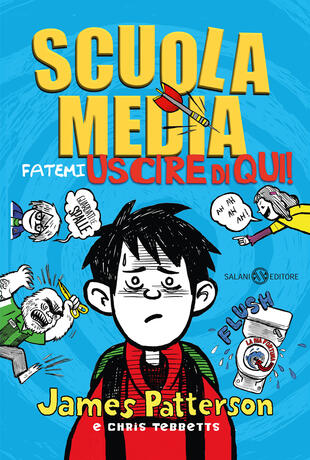 Scuola media. Fatemi uscire di qui!
Tutti i formati dell'opera
Acquistalo
Sinossi
"Attenzione! Se sei alle medie o stai per andarci, questo diario è la tua unica possibilità di uscirne vivo…. LEGGILO! Dopo il primo anno di scuola media pensavi che il peggio fosse passato? Niente di più sbagliato! Ma per fortuna c'è l'Operazione "Fatti una vita"… «Rafe, il protagonista perfetto di questo libro perfetto per il suo pubblico.» D di Repubblica «Un romanzo perfettamente azzeccato.» Times"
ISBN: 8831006363
Casa Editrice: Salani
Pagine: 266
Data di uscita: 24-09-2020
Recensioni
I think this book was very good. I liked how Rafe faced the biggest conflict in this book. it wa sad at the end and happy at the kind of the same time. The sad part is about is father which is devistating ,but he gets to end up where he started in the first place. i would recommend this book to read Leggi tutto
GoodReads.com
2.5 stars? I'm not very sure I like the story or I hate it. There's certain things about it that I like such as the writing, the lesson, but of course I can't accept the way Rafe think.
GoodReads.com
Rafe Khatchadorian is back for a second adventure as he strives to survive the challenges of middle school. It is the start of 7th grade, and he has finally gotten past last year's troublesome ways now that he has been enrolled in the local arts school. He is ready for the new year, but things go te Leggi tutto
GoodReads.com
Ceritanya biasa namun menjadi unik dengan bumbu khayalan Rafe yang super kocak bikin ketawa. Iya, sepanjang membaca ini ngakak-ngakak, sampai 90% isi buku lah, lalu terharu di bagian akhir. Oke, Rafe ini hebat, dia menghadapi kesedihan dengan humor kahsnya sendiri.
GoodReads.com
"Middle school get me out of here!" By James Patterson it was so much fun to read. In this book you learn about Rafe Khatchadian's second great adventure. At the beginning though Swifty's Diner got burned down. (That's where his mom worked) So they end up moving to the city that is 80 miles away fro Leggi tutto
GoodReads.com
This was a funny book about a middle school student named Rafe Khatchadorian. Its the second book in the middle school series ( I read the first one last year) and I think this book tops the last. The book was about Rafe and his struggles in middle school. Him dealing with grades, girls, teachers, d Leggi tutto
GoodReads.com
Es muy divertido, y el final no es que te lo esperes mucho. Lo recomiendo porque descubres cosas importantes del libro.
GoodReads.com
Aggiungi la tua recensione
Altri libri di James Patterson
Il Libraio per te
I libri scelti in base ai tuoi interessi
Il Libraio per te
Scopri i nostri suggerimenti di lettura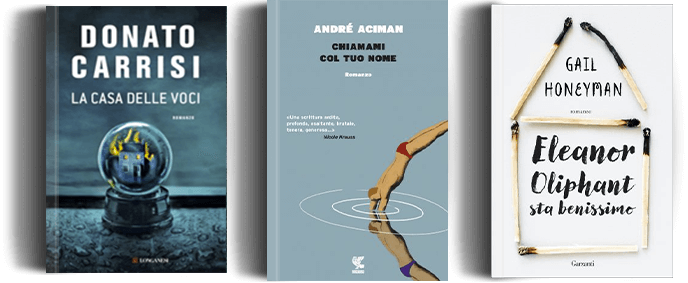 Ancora alla ricerca del libro perfetto?
Compila uno o più campi e lo troverai