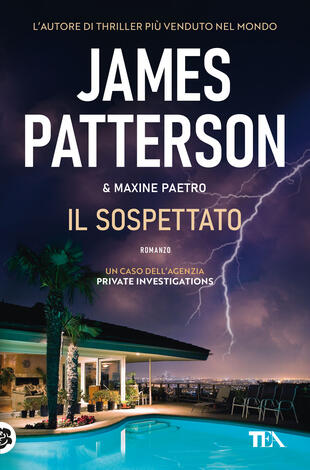 Un caso dell'agenzia Private Investigations
Il sospettato
Tutti i formati dell'opera
Acquistalo
James Patterson è il migliore. Punto.
Ian Rankin
Sinossi
Di ritorno da un viaggio di lavoro, Jack Morgan, proprietario e direttore dell'agenzia Private Investigations, trova nella sua villa di Malibu la più raccapricciante delle sorprese: distesa sul suo letto c'è una donna, con il maglione intriso di sangue. La scoperta si fa ancora più agghiacciante quando Morgan capisce di trovarsi di fronte al cadavere di Colleen Molloy, la sua ex amante, che aveva tentato di suicidarsi qualche mese prima, quando fra loro era tutto finito. Ma in questo caso non si tratta di un suicidio: Colleen è stata assassinata da un meticoloso professionista, in grado di far ricadere tutti i sospetti proprio su Jack Morgan, il cui legame con la vittima fornirebbe più di un movente per l'omicidio. Proprio per questo motivo il Los Angeles Police Department lo individua come il sospettato numero uno. La sua vita, da quel momento, precipita in un girone infernale…
ISBN: 8850252862
Casa Editrice: TEA
Pagine: 316
Recensioni
There are times that a reader will find themselves trying to get into a novel or even a short story, but cannot seem to get a handle. It could be poorly developed characters, a weak plot, or even an audiobook narrator that sucks the life from a wonderful opportunity. While many will shelve the book
GoodReads.com
Jetlag was never Jack Morgan's friend and the first thing he did on arriving home was head for the shower. It would be the last piece of relaxation Jack would know for a long time. When Jack discovered Colleen, former colleague and one-time girlfriend, murdered in his bed, he knew it wasn't good. Bu Leggi tutto
GoodReads.com
Another great book in the private series. I was worried for Jack throughout the book and was glad when the truth came out. I hope Tommy goes to prison, what a douche!!! Loved the ending, a bit of romance
GoodReads.com
This installment was better than the first. I am not as attached to these characters as I am the characters of other James Patterson's series but I am getting there now. I am continuing this series than will go back to the Alex Cross series slowly. I was strongly invested in the plot of Jack being a Leggi tutto
GoodReads.com
I'll start off by saying that I hated the first book in this new series, Private. The plots were all over the place and had no real point to them. The characters were so one dimensional and irritating. And worst of all it felt like it was written for people who have never read a book before. I was t Leggi tutto
GoodReads.com
James Patterson, to me, is the McDonald's of the mystery market; every six months at most, he (in most cases helped by co-authors) churns out another book. And although I'm a fan who's read a huge number of them, I'd be the first to say that quality has suffered; there are at least three fairly rece Leggi tutto
GoodReads.com
Jack Morgan is the head of Private, an Investigation firm out of Los Angeles with offices all around the world. He has an elite team of ex-military and ex-police officers who are all experts in their fields. Jack has just come home from a business trip when he finds his ex-girlfriend dead in his bed Leggi tutto
GoodReads.com
https://poseidons99.wordpress.com/201...
GoodReads.com
Jack Morgan is back and under investigation for murder - mayhem ensues! Yet another quick, fun read by Patterson! 4 stars for this one!
GoodReads.com
I didn't think this was one of James Patterson's best books, but it was still a good one. The familiar characters of Private detective agency were back with a few new characters added in as others started to move on. The short chapters of the book (2-3 pages long each) made it for an easy read, but
GoodReads.com
Aggiungi la tua recensione
Altri libri di James Patterson
Il Libraio per te
I libri scelti in base ai tuoi interessi
Il Libraio per te
Scopri i nostri suggerimenti di lettura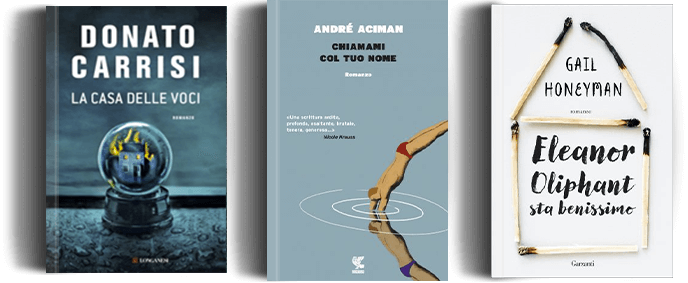 Ancora alla ricerca del libro perfetto?
Compila uno o più campi e lo troverai