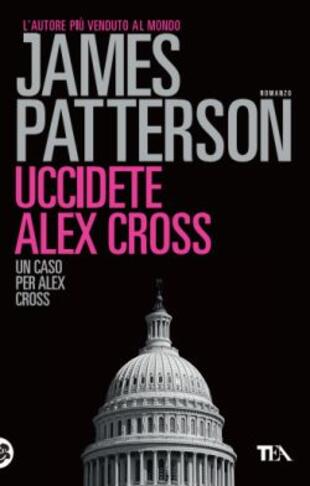 Uccidete Alex Cross
Tutti i formati dell'opera
Acquistalo
Sinossi
Ethan e Zoe, fratello e sorella, frequentano una prestigiosa scuola privata di Washington, l'ultimo luogo dove sono stati visti prima del rapimento. I due ragazzini sono stati portati via da una mano misteriosa, che è riuscita a eludere anche la sorveglianza del Secret Service. Sì, perché Ethan e Zoe non sono due ragazzini qualsiasi, ma i figli del presidente degli Stati Uniti d'America. Il detective Alex Cross è tra i primi a giungere sulla scena del crimine, ma si accorge subito che la sua presenza non è gradita e che FBI e CIA lo vogliono fuori dalle indagini, nonostante la First Lady in persona abbia chiesto il suo intervento. Chi ha preso Ethan e Zoe e perché? Mentre il tempo stringe, Cross prende una decisione drammatica che va contro tutto quello in cui crede e che potrebbe costargli la vita...
ISBN: 8850243065
Casa Editrice: TEA
Pagine: 306
Recensioni
A couple of days ago I read Along Came A Spider (Alex Cross #1) and enjoyed it so much that I was upset I had no further Alex Cross novels. I really wanted to jump straight back into Patterson's tough gritty world of Washington DC following our hero Alex Cross. However; when perusing my office/libra Leggi tutto
GoodReads.com
It was an okay read, but really this should be the end of the Alex Cross series. The tank, Mr Patterson, has run dry. I am a loyal fan, but this? It was sloppy. The title is really meaningless since it is apparent up until the very end that no one really wants to kill Alex Cross. Half of the story t Leggi tutto
GoodReads.com
4.5* The president's kids have been kidnapped and Alex is called to find the children while dealing with a messed up perp with a seriously devastating past. On top of this, Nana brings home a kid from the streets to join the Cross family. This series seriously takes so many turns but at least it was Leggi tutto
GoodReads.com
I was a bit disappointed in this one. I know most discerning readers have left Patterson behind. But I've been with him for many years, long before he became a factory. No mistake, I don't read much of his stuff anymore. But the Alex Cross books were a guilty pleasure I never minded admitting. But th Leggi tutto
GoodReads.com
First Read: Able to deal with character development on many levels, Cross and Patterson provide a very entertaining read, if not a refreshing return to Patterson's literary abilities. **SPOLER ALERT** Alex Cross is back with his wife and family, fighting for what he believes. When the President's chi Leggi tutto
GoodReads.com
I have read every Alex Cross book there is and have loved every one of them - until now. I found myself to be very disappointed with the latest installment of James Patterson's number 1 detective series. So, what had me so disappointed with the newest Alex Cross "adventure" (notice the quotations aro Leggi tutto
GoodReads.com
The next installment in the Alex Cross series. Just when you think the storyline can't become more captivating you soon find out that you are WRONG. I know there are many people that seem to dislike and have fallen off the Alex Cross wagon but I am not one of them. I have thoroughly enjoyed this ser Leggi tutto
GoodReads.com
Mmmmm, let me think on it for a minute. I feel very torn trying to write a review on this book and if I am being honest I really wanted to like it. Like many readers, when you have read a series as long as this you want things to be great all the time, but inevitably there will come a point when may Leggi tutto
GoodReads.com
Can you say WOW ? , I did as I opened up to begin Kill Alex Cross by James Patterson, especially when I discovered that this is the 18th book in the Alex Cross Series. Thinking about this brought back a conversation I had with a book lover's group "Bookaholics Anonymous" on Facebook about long-runni Leggi tutto
GoodReads.com
Kill Alex Cross is about someone abducting the children of the president of the United States. However, they don't want a ransom for the kids at all. So, what do they want? First off, I was hooked on this book from the first chapter. THE FIRST PAGE EVEN. However, that's not all we get in this book.
GoodReads.com
Aggiungi la tua recensione
Altri libri di James Patterson
Il Libraio per te
I libri scelti in base ai tuoi interessi
Il Libraio per te
Scopri i nostri suggerimenti di lettura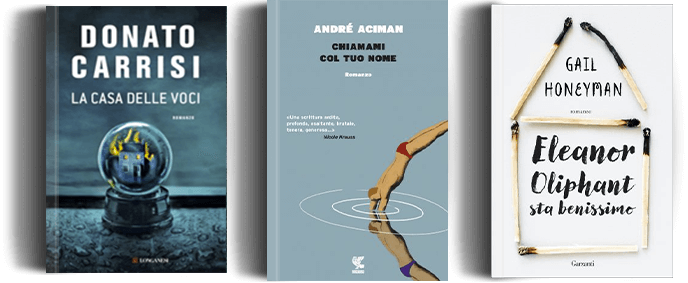 Ancora alla ricerca del libro perfetto?
Compila uno o più campi e lo troverai