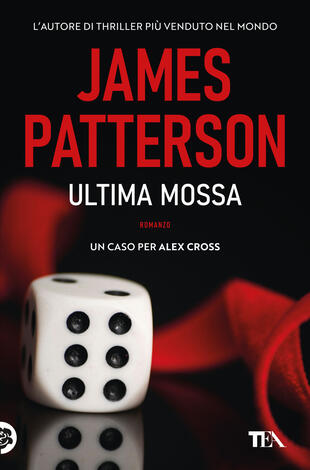 Ultima mossa
Tradotto da: Anna Maria Biavasco, Valentina Guani
Tutti i formati dell'opera
Acquistalo
James Patterson è il migliore. Punto.
Ian Rankin
Un istinto innato per arpionare il lettore.
il Venerdì di Repubblica
Sinossi
Il ritrovamento dei corpi di due fidanzati, sorpresi su una pista da jogging da un misterioso assassino che beve il sangue delle sue vittime e lascia inquietanti lacerazioni simili ai graffi di una tigre, scatena l'allarme nell'FBI. Le voci corrono e, in seguito ad altri delitti simili, si diffonde una leggenda metropolitana su una setta di «vampiri» assetati di sangue. Alex Cross, detective e psichiatra, crede nei fatti concreti… eppure nella catena di omicidi irrisolti intuisce qualcosa di nuovo e spaventoso. La sua indagine lo spingerà nel mondo oscuro dei riti magici, dei club legati all'occultismo e dei perversi giochi di ruolo, lungo una pista che lo porterà di nuovo ad affrontare il Mastermind, il suo nemico di sempre.
ISBN: 8850252870
Casa Editrice: TEA
Pagine: 300
Data di uscita: 17-01-2019
Recensioni
According to this book, here are James Patterson's 7 Golden Rules of Writing: 1. Write simple sentences. Don't use big words or describe people wearing colors other than black or "powder blue." 2. Dialogue should be monotonous. Have your characters say the same thing over and over. Especially the hero Leggi tutto
GoodReads.com
I always enjoy an Alex Cross book. I like his family and I like the way he tries to be a good father to them. It makes a good background for the rest of the action. And of course there is action aplenty. At last Alex is closing in on his nemesis, the Mastermind. I thought the author made it a bit too Leggi tutto
GoodReads.com
This was one of my favorite Alex Cross books yet. I loved the vampire crime plot! I'm a fantasy& sci-fi book genre fan so it really excited me to read this one. As for the Mastermind crime plot, I was glad it didn't extend into further books where Alex would not know who the Mastermind was because I Leggi tutto
GoodReads.com
Number 7 in the Alex Cross series. This is a particularly macabre little story. The highly visible villains are sociopathic, wannabe vampire, brothers. Who, with prosthetic vampire teeth, bite their victims to death and then drain them of their blood. The more important villain, the mastermind, is in Leggi tutto
GoodReads.com
When I first read that the Mastermind was back, I was sure that this book wasn't gonna be at all considering the Mastermind's story really didn't interest me in the last book. However I was wrong, The Mastermind was the best aspect of this book. This book follows The Mastermind who is back - and he' Leggi tutto
GoodReads.com
Alex Cross #7- oh what a disappointment! Not going to trash this series or James Patterson- I really to love the Alex Cross series- all the psycho, crazy, serial , insane, cut up the bodies and send them to you type books- but this one wasn't one of his best... IMO. Not giving up on this series- I'm Leggi tutto
GoodReads.com
I do enjoy a good Alex Cross book by Patterson. This book had Cross hunting "Vampires". While delving Into the World of "real life Vampires" who drain their victims of blood, Cross is also tormented by the Mastermind who toys with Cross by killing those close to him. Keeping true to form, Patterson
GoodReads.com
I enjoyed this book but I was surprised with ending.Soon I will move on to the next one in the series.
GoodReads.com
Violets Are Blue gives the old saying, "never trust a wolf dressed in sheep's clothing" a whole new meaning! Yes, friends! The truth is in the pudding with this one! Thankfully, Alex Cross is back, and he's taking a "bite" out of crime! This read gives us everything: sex, vampires (hence my witty ref Leggi tutto
GoodReads.com
3.5 stars The follow up book to its immediate predecessor in the Alex Cross series started out strong and intriguing, lagged in the middle, and then delivered a satisfying ending. For awhile I was enjoying "Violets Are Blue" as much if not more than the previous read "Roses Are Red". The main case i Leggi tutto
GoodReads.com
Aggiungi la tua recensione
Altri libri di James Patterson
Il Libraio per te
I libri scelti in base ai tuoi interessi
Il Libraio per te
Scopri i nostri suggerimenti di lettura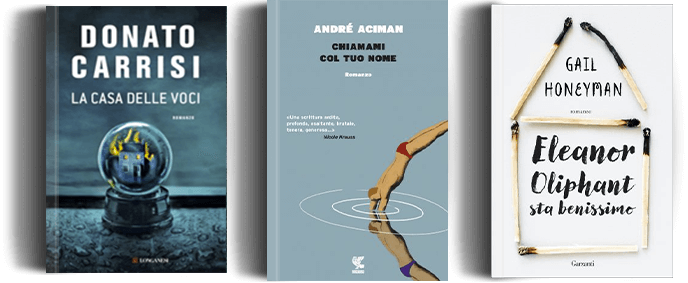 Ancora alla ricerca del libro perfetto?
Compila uno o più campi e lo troverai