Il processo
Tutti i formati dell'opera
Acquistalo
Sinossi
BOOKSHOTS
Una serie innovativa di romanzi originali
VELOCI AVVINCENTI NUOVI

«Non sono solo io sotto processo. Tutta la città dovrà comparire in tribunale.»

È uno dei più feroci boss dei cartelli della droga, Lindsay Boxer è riuscita finalmente a catturarlo e sta per portarlo in un'aula di giustizia. Ma, terrorizzando chiunque sia coinvolto nel suo caso, il boss ha paralizzato l'intera città. Saranno Lindsay e le sue amiche delle Donne del Club Omicidi a dover affrontare una situazione sempre più pericolosa...
ISBN: 8850246374
Casa Editrice: TEA
Pagine: 160
Data di uscita: 29-06-2017
Recensioni
I am not always a fan of The Women's Murder Club series but this novella featured the most realistic of the four women and was a very easy read. The story was actually way over the top but for some reason I always accept that from Patterson. I just let myself be carried along with the general excitem Leggi tutto
GoodReads.com
I'm still on the fence when it comes to the concept of BookShots, the project spearheaded by very prolific author James Patterson. The intent, I've read, is to produce thrillers that sell for around $4.99 and are no longer than 150 pages. Some are standalones, while others are rooted in some of Patt Leggi tutto
GoodReads.com
When Detective Lindsay Boxer was called by her partner Richie Conklin to the scene of a double murder, she did not expect to be told the perpetrator was a man dubbed Kingfisher. His body had been found; he was buried – it couldn't possibly be him. Could it? With the man eventually in custody, evidenc Leggi tutto
GoodReads.com
The Trial by James Patterson & Maxine Paetro is # 15.5 in the Woman's Murder Club series. It's just a short chapter in the lives of the four best friends who fight for justice in San Francisco but, unsurprisingly, it still ends with the unexpected! Love this series! Now I'll be on to the 16th in the Leggi tutto
GoodReads.com
Patterson and Paetro extend their partnership with another entry in the Women's Murder Club collection, this time a BookShot. As the story begins, readers are taken into events not long after 15th Affair, with Sergeant Lindsay Boxer still at odds with her husband, Joe. When Boxer receives word of a
GoodReads.com
James Patterson's Women's Murder Club series is my favourite series of his so I was excited to read the first BookShot to feature the characters I have come to love across the fifteen books I have read so far. As the BookShots premise promises, The Trial is an incredibly fast-paced read. However the Leggi tutto
GoodReads.com
The Trial is a novella in the popular Women's Murder Club series by prolific American author, James Patterson. It is co-written with Maxine Paetro and is released under the BookShots: stories at the speed of life banner. At a mere 114 pages, it is intended to be read in one sitting. It is set after Leggi tutto
GoodReads.com
I am giving the 15.5 novella installment in the "Woman's Murder Club" series ("The Trial:) 4 SOLID stars. Newly released by James Patterson and my favorite of his sidekicks: Maxine Paetro, "The Trial" is an enjoyable 110+/- pages. I love love love the WMC SERIES and am digging these bookshot/novella o Leggi tutto
GoodReads.com
It seems that James Patterson's Bookshots are about resurrected enemies of his main characters. Like Cross Kill, this book starts out with Detective Lindsay Wagner and partner Rich Conklin called to a fancy nightclub where the Kingfisher has supposedly executed two attractive girls, one of whom was
GoodReads.com
I hereby offer my services to any writer who wants to try to create realistic court scenes. I'm looking at you, James Patterson - the DA can't call a defendant to testify against himself. And if a cop interfered with a defense attorney's representation, that would be misconduct. Easy read but not a
GoodReads.com
Aggiungi la tua recensione
Altri libri di James Patterson
Il Libraio per te
I libri scelti in base ai tuoi interessi
Il Libraio per te
Scopri i nostri suggerimenti di lettura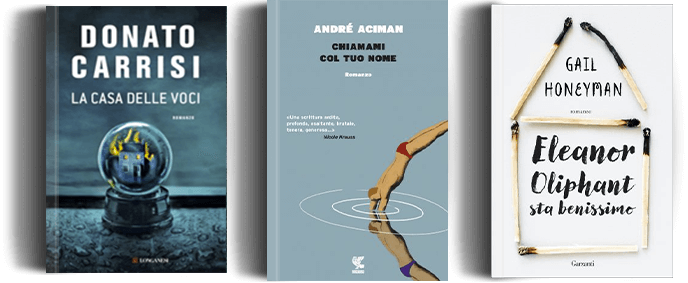 Ancora alla ricerca del libro perfetto?
Compila uno o più campi e lo troverai