Al centro del mirino
Tutti i formati dell'opera
Acquistalo
Sinossi
La neve avvolge i viali dell'esclusivo Upper West Side di Manhattan. La tempesta è la copertura perfetta per una squadra di assassini altamente addestrata che si aggira per le eleganti strade del quartiere a caccia della sua preda, un professore che nasconde un segreto scandaloso. Poco distanti, in un clima di grande tensione, gli uomini più potenti della Terra si riuniscono per un vertice delle Nazioni Unite, convocato nel tentativo di appianare alcune pericolose divergenze. Anche il presidente degli Stati Uniti è presente: deve incontrare la sua controparte russa perché tra i due Paesi i rapporti non erano così compromessi dai tempi della Guerra fredda. La situazione però peggiora ulteriormente quando al dipartimento di polizia della città arriva un dispaccio dai servizi segreti: qualcuno attenterà alla vita del presidente. E quel qualcuno sembrerebbe essere un russo. A far fronte a questa minaccia c'è il miglior detective del NYPD: Michael Bennett. Bennett deve agire e neutralizzare le macchinazioni internazionali che potrebbero lacerare il Paese e innescare una guerra capace di sconvolgere il mondo intero. Tra alleanze costantemente in dubbio, false piste e nessuno al di sopra dei sospetti, solo Bennett può intervenire prima che il micidiale colpo degli assassini vada a segno.
ISBN: 8830455202
Casa Editrice: Longanesi
Pagine: 320
Data di uscita: 19-11-2020
Recensioni
This one falls in the bad news/good news department. If you've loved the interaction between New York Detective Michael Bennett and his ginormous family (including elderly Father Seamus and Mary Catherine, the live-in nanny), you'll likely be disappointed. I admit to feeling a bit like that, but on
GoodReads.com
The ninth installment of the Michael Bennett series centers around the attempted assassination of the President of the United States and Mike B. role in protecting him. It was not a bad story by any means but was my least favorite in the series to date. I just was not drawn into the crime plot and w Leggi tutto
GoodReads.com
It's pains me to say this as the Michael Bennett series has been a favorite of mine for some time. This was just marginal. Yes, it has action. Yes, it is fast-paced and a breeze to get through. Sadly, it just didn't do much for me.
GoodReads.com
Aggiungi la tua recensione
Altri libri di James Patterson
Il Libraio per te
I libri scelti in base ai tuoi interessi
Il Libraio per te
Scopri i nostri suggerimenti di lettura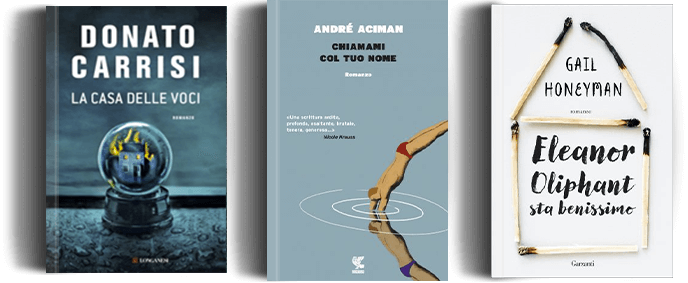 Ancora alla ricerca del libro perfetto?
Compila uno o più campi e lo troverai