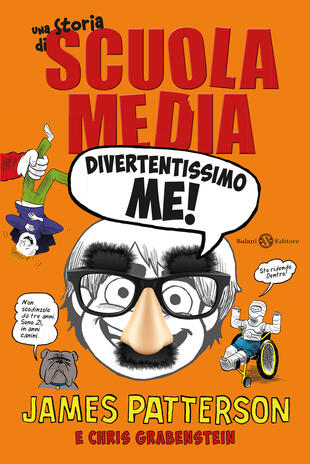 Divertentissimo me
Tutti i formati dell'opera
Acquistalo
Sinossi
Cos'hanno in comune New York, un esercito di zombie e il concorso per diventare il Giovane Comico Più Divertente del Pianeta? Se vuoi scoprirlo, devi leggere la mia storia. Ma lascia che mi presenti. Ciao, sono Jamie Grimm e la mia missione è farti schiattare dal ridere. In questo libro incontrerai la mia imbalsamatissima famiglia adottiva (i Simpa), i miei fantastici compagni di scuola e una ragazza veramente stilosa… Ah, dimenticavo! Conoscerai anche Steve, il bullo peggiore della storia dell'umanità – che guarda caso vive sotto il mio stesso tetto. E se resti con me per un po' potrei anche raccontarti il mio grande segreto… Ma niente spoiler, per il momento. Quindi, mettiti comodo, rilassati e che lo spettacolo abbia inizio!
ISBN: 8893812258
Casa Editrice: Salani
Pagine: 320
Data di uscita: 22-06-2017
Recensioni
I laughed and I cried. It doesn't get much better than that for me.
GoodReads.com
I seriously hated this book. I don't think any kid, especially a person in middle school could relate to this book. The chapters aren't interesting or exciting. The jokes in the book aren't funny. The genre of this book is realistic fiction/humor, but is neither funny nor relatable (being in middle Leggi tutto
GoodReads.com
Cuando cayó este libro a mis manos lo primero que pensé fue "me voy a reír mucho" y no iba desencaminado. La primera idea que tenía sobre este libro es que era una novela de humor, con muchos chistes y poco más, pero por el camino descubrí una enternecedora y dura historia. Para empezar no es una nov Leggi tutto
GoodReads.com
I have to say I'm really impressed with James Patterson on this one. The book held my son's interest from beginning to end, it's actually funny (like the title says) and there's a good lesson for younger kids. "I know one thing for sure: I won't give up. Hope will keep whispering in my ear, telling
GoodReads.com
This is my sister's book and I just picked it up for fun since I miraculously reduced my own TBR pile to nada. It's a light read and had lots of jokes-- some of which I really didn't get and some I did get, but only very few made me chuckle. (I say chuckle because I didn't really laugh). "He owns th Leggi tutto
GoodReads.com
Aggiungi la tua recensione
Altri libri di James Patterson
Il Libraio per te
I libri scelti in base ai tuoi interessi
Il Libraio per te
Scopri i nostri suggerimenti di lettura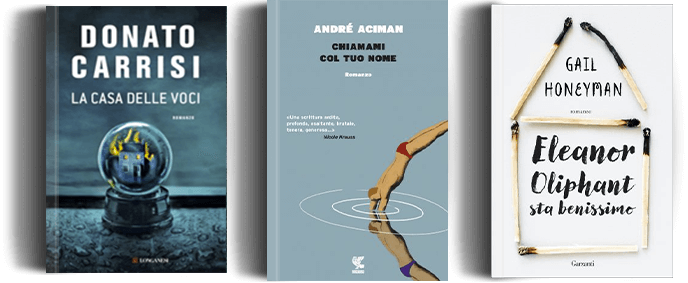 Ancora alla ricerca del libro perfetto?
Compila uno o più campi e lo troverai