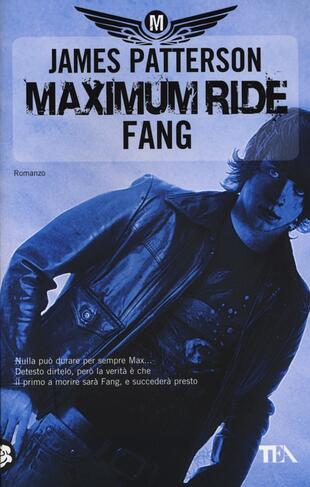 Maximum Ride. Fang
Tutti i formati dell'opera
Acquistalo
Sinossi
Max, Fang, Iggy, Nudge, Gasman e Angel sono stati le cavie di un esperimento genetico che ha mutato per sempre il loro DNA, rendendoli al novantotto per cento umani e al due per cento uccelli. Fuggiti dal laboratorio in cui sono cresciuti, e costantemente braccati dai loro stessi creatori, i ragazzi sono costretti a combattere non solo per se stessi, ma anche per la salvezza del mondo intero... La piccola Angel ha un'agghiacciante premonizione: Fang sarà il primo tra loro a morire. Max è sconvolta: non può immaginare una vita senza di lui. Fang è il suo braccio destro, il suo migliore amico, la sua anima gemella... Nel disperato tentativo di proteggerlo, abbandona per qualche tempo lo stormo che, istigato da Angel, inizia a mettere in dubbio il suo ruolo di capo. E tutto ciò accade proprio mentre i ragazzi devono affrontare una nuova, spaventosa minaccia. Il dottor Hans, proprietario di un laboratorio di ricerca, ha in serbo una terribile sorpresa per loro: Dylan, un quindicenne alato creato con l'unico scopo di diventare il consorte di Max. E, per realizzare il piano, Fang deve essere eliminato.
ISBN: 8850230613
Casa Editrice: TEA
Pagine: 304
Data di uscita: 28-02-2013
Recensioni
OMG THE LETTER WAS SOOO SAD!!! Dear Max, You looked so beautiful today. I am going to remember what you looked like forever. And i hope you remember me the same way. Clean,haha. Im glad our last time together was happy, but im leaving tonight. Leaving the flock, and this time its for good. I dont know Leggi tutto
GoodReads.com
This was probably the worst book out of the series. Angel is unstable, Max and Fang leave the Flock for a short while, Dylan comes into the picture and tries to get Max to himself(which he failed at), Angel sides with a mad scientist and becomes evil, Fang dies and comes back to life after he had be Leggi tutto
GoodReads.com
I love the first three Maximum Ride Novels. But that's it. The Final Warning made was a 2 compared to the 10 of the Angel Experiment, Schools Out--Forever, and Saving the World and Other Extreme Sports. Max was a 3. Fang went down into the negatives. Does anyone else read FanFiction? Take a look at
GoodReads.com
Aggiungi la tua recensione
Altri libri di James Patterson
Il Libraio per te
I libri scelti in base ai tuoi interessi
Il Libraio per te
Scopri i nostri suggerimenti di lettura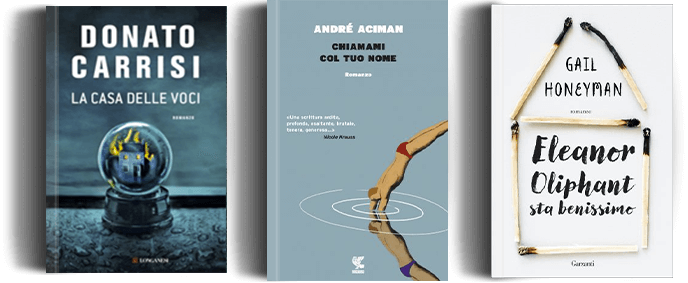 Ancora alla ricerca del libro perfetto?
Compila uno o più campi e lo troverai