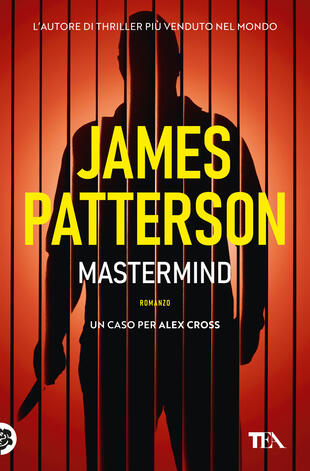 Mastermind
Tradotto da: Donatella Pini
Tutti i formati dell'opera
Acquistalo
Un istinto innato per arpionare il lettore.
il Venerdì di Repubblica
James Patterson è il migliore. Punto.
Ian Rankin
Sinossi
Il Mastermind è un serial Killer, è una «mente superiore», è «il migliore». Non deve neppure compiere i delitti: gli basta manipolare psicologicamente alcuni individui, mandarli «in missione» e poi sbarazzarsene. Il Mastermind è imprendibile, e il suo piano è infallibile. Ma qual è il vero scopo del suo piano?Soltanto chi sia disposto a capire potrà fermarlo, chi abbia il coraggio di scendere nel buio gelido dei suoi pensieri, chi sia capace di pensare con il suo cervello... Soltanto Alex Cross potrebbe riuscirci, ma il coraggioso profiler è stanco di entrare nelle menti degli assassini. Anche perché la sua famiglia e la donna che ama hanno bisogno di lui...
ISBN: 8850252994
Casa Editrice: TEA
Pagine: 324
Data di uscita: 28-03-2019
Recensioni
Alex Cross - book No. 6 : Alex Cross works with the FBI investigating a run of really brutal bank robberies where it appears that the hostages are killed at will and on purpose. Roses are Red features the criminal 'Mastermind' and his devious machinations. It also includes the repercussions on Alex's Leggi tutto
GoodReads.com
HOLY COW...My mouth literally dropped open when I read the last sentence in this book! To be completely honest, I read that same sentence like 5 times! Holy chit, batman! I am off to start the next book, Violets are Blue to see where this goes! Holy cow!
GoodReads.com
Bam! I had a slight hiatus from Alex Cross, and now I am back in the game! It is so hard to put this one down! I devoured the last half of the book! So much goes on that all ties together! Ok, so The killer in this one is a guess I've had more than once for other books... That's all I'm going to say. Leggi tutto
GoodReads.com
This installment of the Alex Cross series has some pretty interesting crime plot and developments in Alex's personal life. I feel like his personal life is going to be as interesting as the crime plots in the books of this series. Guy just can't seem to get his love life under control and something Leggi tutto
GoodReads.com
Ugh. I've read a handful of Patterson's books and none of them would qualify as good literature, but this one was particularly awful. The writing is cliched and one-dimensional, the characters are uninteresting, and the story tries to be so shocking that it actually ends up being predictable. There
GoodReads.com
Aggiungi la tua recensione
Altri libri di James Patterson
Il Libraio per te
I libri scelti in base ai tuoi interessi
Il Libraio per te
Scopri i nostri suggerimenti di lettura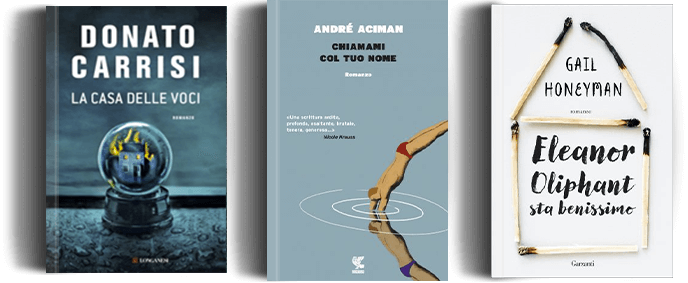 Ancora alla ricerca del libro perfetto?
Compila uno o più campi e lo troverai