SCUOLA MEDIA. Dalle stelle alle stalle
Tutti i formati dell'opera
Acquistalo
Sinossi
STO PER ANDARE ALLA GITA SCOLATICA DELLA MIA VITA!
Cosa potrebbe mai andare storto?
Innanzitutto, che ne dite di:
· provocare una catastrofe vomitatoria durante un viaggio aereo di dieci ore
· rubare accidentalmente un inestimabile tesoro nazionale
· ritrovarsi completamente sperduto in un'immensa città senza né soldi né telefono
· uscire insieme alla tipa che mi piace e al suo ragazzo perfettino
Ma la cosa peggiore in assoluto?
Ho passato tutte le scuole medie a nascondermi da Miller il Killer,
ma in questa gita non c'è
NESSUN POSTO IN CUI SCAPPARE!

ISBN: 8831004042
Casa Editrice: Salani
Pagine: 288
Data di uscita: 11-06-2020
Recensioni
Metto 5 stelle solo perchè conosci Romeo e Giulietta. Mamma, se stai ancora leggendo, PROVA A NON RIDERE CHALLENGE!
GoodReads.com
It was a good read. And the theme is never give up.
GoodReads.com
It was a really good funny and interesting book with a lot of action
GoodReads.com
On the whole, I'm starting to get a little tired of James Patterson's crack team of ghostwriters sending Rafe Katchadorian on trips for the sake of novelty, but I'm able to say I liked it because, unlike a lot of Rafe's trip chronicles, a number of paradigm shifts for the series as a whole actually
GoodReads.com
Middle School From Zero To Hero" Book Review My book review is The "Middle School" series by James Patterson, who I think is the best preteen author. He wrote Witch and Wizard, Jack the Ripper and Crazy House and so many more. The theme in the Middle School series is even if you make mistakes, you ca Leggi tutto
GoodReads.com
Meet Rafe, a middle schooler who is going on a big school trip to London. The school made these kids go on this trip for a big project where several schools participate in this project and compete for $10000 worth of books and supplies. Rafe expected it to be fun as he is traveling through another c Leggi tutto
GoodReads.com
Rafe Khatchadorian is off on another trip, and this time it is a class trip to bonny old England. Things have settled down for Rafe, who used to get in trouble at school all the time. Thankfully, he has avoided that for a while. This trip might be another turning point. The problems start when he fi Leggi tutto
GoodReads.com
Rafe is going on a school trip to London, so he can get into trouble in yet another country. He's had 3 books in Australia including Middle School: Escape to Australia and now they're headed to England, in Europe. What a clever way to expand Patterson's reader base - both in terms of broadening the
GoodReads.com
Aggiungi la tua recensione
Altri libri di James Patterson
Il Libraio per te
I libri scelti in base ai tuoi interessi
Il Libraio per te
Scopri i nostri suggerimenti di lettura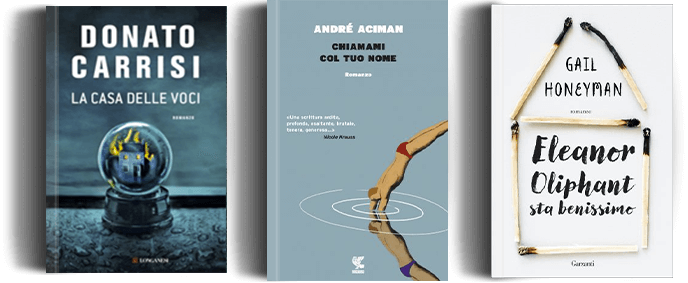 Ancora alla ricerca del libro perfetto?
Compila uno o più campi e lo troverai