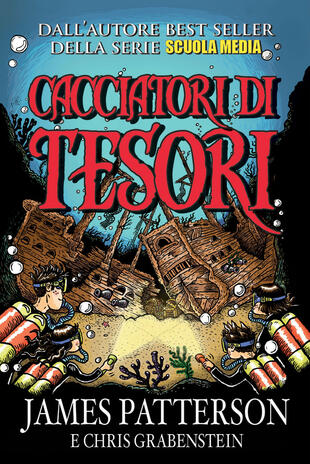 Cacciatori di tesori
Tutti i formati dell'opera
Acquistalo
Sinossi
I fratelli Kidd l'avventura ce l'hanno nel sangue, ma ora che mamma e papà sono misteriosamente scomparsi devono cavarsela da soli. Dalle profondità dell'oceano alle brulicanti strade di New York non sarà semplice seminare i pirati-surfisti che sono sulle loro tracce... SALTA A BORDO E UNISCITI ALLA CACCIA AL TESORO PIU' DIVERTENTE DI SEMPRE!
ISBN: 8869184854
Casa Editrice: Salani
Pagine: 464
Data di uscita: 03-12-2015
Recensioni
My 11 year old son loved this audio-book. I disliked it so much that I refused to listen to the rest of it. I told him that I would buy the book so that he can read it. I, initially, gave it one star, but to reflect my son's admiration for the book, I upped it to two. To me, this book encapsulates ev Leggi tutto
GoodReads.com
Probably some 10 year old kid who hates reading might like this, but I couldn't wait for it to end. And why make fun of the overweight child? Ugh. My 1st & last Patterson. (Still love his website to get kids reading, just not this series!)
GoodReads.com
Recenzia completă: http://palarisme.ro/chef/carti/recenz... Poate că povestea a fost exagerată, dar ilustrațiile au fost geniale și am râs cu lacrimi.
GoodReads.com
This was an awsome quick read for me. I bought it for my older son and just happened to start reading the book while I was waiting on his dad. Needless to say he now has his nose stuck in it. I love being able to share an author with my teenage son. I have yet to read a book by Mr. Patterson that I
GoodReads.com
It's an amazing book, there's adventures and other stuff. 4 kids 0 parents, what will they do?
GoodReads.com
El principio es un poco aburrido, pero luego se vuelve muy emocionante y divertido.
GoodReads.com
Aggiungi la tua recensione
Altri libri di James Patterson
Il Libraio per te
I libri scelti in base ai tuoi interessi
Il Libraio per te
Scopri i nostri suggerimenti di lettura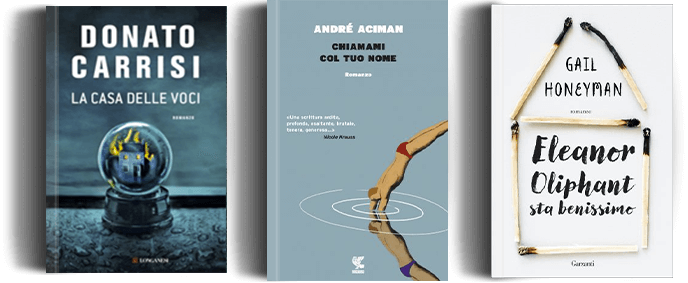 Ancora alla ricerca del libro perfetto?
Compila uno o più campi e lo troverai