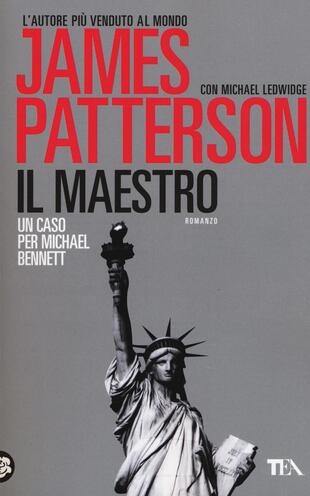 Il maestro
Tutti i formati dell'opera
Acquistalo
Sinossi
Un commesso di un elegante negozio di abbigliamento, il maître dell'esclusivo 21 Club e una hostess dell'Air France sono le prime vittime della scia di morti che «il Maestro» si sta lasciando dietro, una scia che non sembra seguire un disegno preciso. L'intero dipartimento di Polizia di New York è sotto pressione, e in particolare il detective Michael Bennett, che deve fronteggiare un'emergenza anche nella vita privata. Rimasto vedovo da poco, Michael ha infatti ben dieci figli adottivi che mettono a dura prova la sua pazienza. E mentre le indagini si complicano e Bennett si ritrova impantanato in una falsa pista, che finisce per confondere ancora di più le carte, il vero assassino arriva a minacciarlo molto da vicino…
ISBN: 8850245297
Casa Editrice: TEA
Pagine: 278
Data di uscita: 26-01-2017
Recensioni
The second in this series about Michael Bennett, a detective whose wife has sadly died and has left him with ten (yes ten!) children. So a rather unusual setting for a crime novel but it works. At least it does for me! In this story the murderer is unusual too as in the sheer number of murderous even Leggi tutto
GoodReads.com
I was not as drawn into this installment as I was the first book. I will continue the series but this book was only ok in my opinion. It just did not grab me like book one. The characters were still great and the ending hints to the next book having a good plot. My quick and simple overall: not bad
GoodReads.com
Fast paced thriller with a satisfying ending.
GoodReads.com
Looking for a book that reads like the latest Jason Statham movie? Patterson's thrilling Michael Bennett series are the books for you. Leaving off from Step on a Crack, Michael and his ten kids are thrown back into turmoil after the death of Michael's wife. To make life a little harder, the kids all Leggi tutto
GoodReads.com
Detective Michael Bennett is becoming one of my favorite characters. He's straight and understands more than some people think he does. He's like the lead guy, Aaron Hotchner, on Criminal Minds. Still grieving over the death of his wife and raising their 10 kids (on a cops salary in New York?), he s Leggi tutto
GoodReads.com
A sadistic killer is on the loose in New York City. He calls himself the "Teacher". He is going around punishing everyone from the girl talking on her phone to the top elite of New York. The teacher reminds everyone to remember your manner or suffer the consequences. Detective Michael Bennett a trai Leggi tutto
GoodReads.com
Ok, so I am a huge James Patterson fan and I love his stuff but he has really gone downhill lately. I was in two minds whether or not to bother with his latest novel. I have been somewhat disappointed with the latest Alex Cross novels and I am left confused by his latest character Michael Bennett how Leggi tutto
GoodReads.com
Es el primer libro que leo de este autor y me ha decepcionado. Tiene 373 páginas y la brevedad de los capítulos era lo que más me motivaba para continuar leyendo (la mayoría eran de entre 3 y 5 páginas) . El principio me hizo tener buenas expectativas. Conocemos al agente de policía Michael Bennett in Leggi tutto
GoodReads.com
With James Patterson's "co- written" novels, it is sometimes hit or miss. This one, for me was the latter. This is the second in the Mike Bennett series. I have not read the first one. Mike is a detective, formerly with the feds, a widower with ten adopted children. When several affluent people are
GoodReads.com
Aggiungi la tua recensione
Altri libri di James Patterson
Il Libraio per te
I libri scelti in base ai tuoi interessi
Il Libraio per te
Scopri i nostri suggerimenti di lettura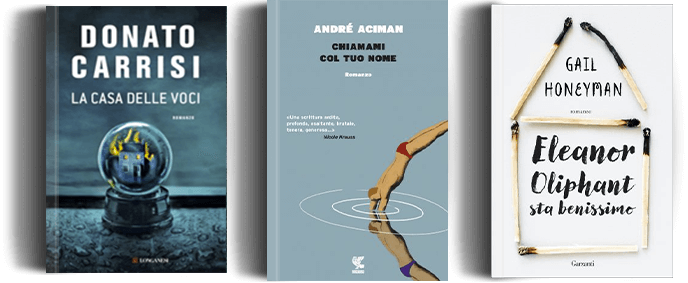 Ancora alla ricerca del libro perfetto?
Compila uno o più campi e lo troverai