 New York codice rosso
Tradotto da: Andrea Carlo Cappi
Tutti i formati dell'opera
Acquistalo
«James Patterson sa costruire una scena dai dettagli più significativi, quelli capaci di definire un personaggio fino a reggere un'intera trama.»
Michael Connelly
Sinossi
I newyorkesi non si fanno intimidire facilmente, ma qualcuno sta facendo del suo meglio per spaventarli sul serio. Dopo due esplosioni generate da ordigni inspiegabilmente avanzati, la città che non dorme mai è in allarme. Il detective Michael Bennett, insieme alla sua vecchia amica Emily Parker dell'FBI, deve individuare e catturare i criminali che si celano dietro gli attacchi, nascondendosi nell'ombra e nel caos che hanno generato. Sulla scia di un assassinio agghiacciante, in una corsa contro il tempo, sfidando il nemico più pericoloso che abbia mai affrontato, Bennett comincia a sospettare che questi eventi misteriosi siano solo il preludio di una minaccia più grande. Si troverà quindi costretto a ricorrere a ogni sua risorsa per salvare la sua amata città, prima che il peggiore incubo di tutti diventi realtà.
ISBN: 8850259476
Casa Editrice: TEA
Pagine: 304
Data di uscita: 28-01-2021
Recensioni
Talk about action-packed! I read this is in one sitting because it was so fast-paced. The AI, bombs, earthquake to create tsunami in order to destroy something an ocean away is incredible to read about. This one was my favorite book so far of the Michael Bennett series. Seriously I love Mike B.'s ch Leggi tutto
GoodReads.com
For anyone who has been following the Michael Bennett series, you know what you get. New York City seems to be always besieged with troubles, pitting Bennett right in the middle of everything. His ten kids and his grandfather are the most terrific fictional family I've ever read about. If you haven't Leggi tutto
GoodReads.com
A rollicking yarn written so you do not want to put it down. Fast paced, slightly far fetched but on the cusp of believability. Michael Bennett a widower, New York detective, Catholic with 10 children and a father who is in his eighties. Mary Catherine the housekeeper and I suspect soon to be Mrs Be Leggi tutto
GoodReads.com
Aggiungi la tua recensione
Altri libri di James Patterson
Il Libraio per te
I libri scelti in base ai tuoi interessi
Il Libraio per te
Scopri i nostri suggerimenti di lettura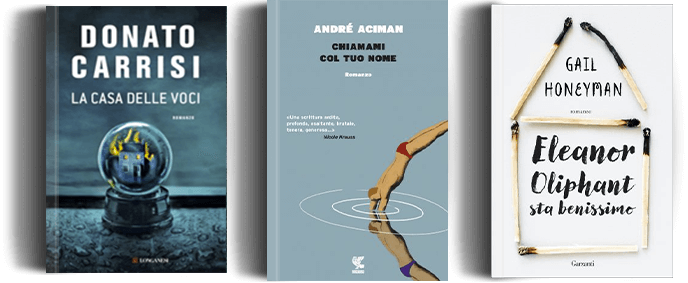 Ancora alla ricerca del libro perfetto?
Compila uno o più campi e lo troverai