Facciamo un gioco?
Tutti i formati dell'opera
Acquistalo
Sinossi
BOOKSHOTS
Una serie innovativa di romanzi originali
VELOCI AVVINCENTI NUOVI

«Sei pronta per fare un gioco?»
«Tutti quelli che vuoi.»

Entrambi reduci da un divorzio «sanguinoso», Christy e Martin non credono più ai colpi di fulmine, tanto meno al primo appuntamento. Ma dall'istante in cui incrociano gli sguardi, la loro vita diventa un sogno romantico che si realizza. O almeno è così finché lo strano gioco che si instaura tra i due si spinge troppo oltre e inizia a prendere loro la mano...
ISBN: 8850248091
Casa Editrice: TEA
Pagine: 160
Data di uscita: 13-07-2017
Recensioni
This was painful to get through. For a short book, it stretched on. Every other paragraph spoke of the wealth in the area. It went on and on and on. I should have DNF, but I was curious to see what would happen. A whole lotta nothing.
GoodReads.com
what a book! let's play make believe, is not just a story about a couple of divorced people finding love, or trying to get the better deal from the marriage and money, just when you think that you understand the wife that has been tossed aside is the victim, you can think again. 'HELL HATH NO FURY L Leggi tutto
GoodReads.com
I liked it, I really did. Sine good twists & a decently interested story overall. I think there was maybe even some potential for a bit more "meat", but these Bookshots are too short. My personal jury is still out on whether I like this format or not. Can't decide; still a sold 3.5/5 star read for t Leggi tutto
GoodReads.com
Aggiungi la tua recensione
Altri libri di James Patterson
Il Libraio per te
I libri scelti in base ai tuoi interessi
Il Libraio per te
Scopri i nostri suggerimenti di lettura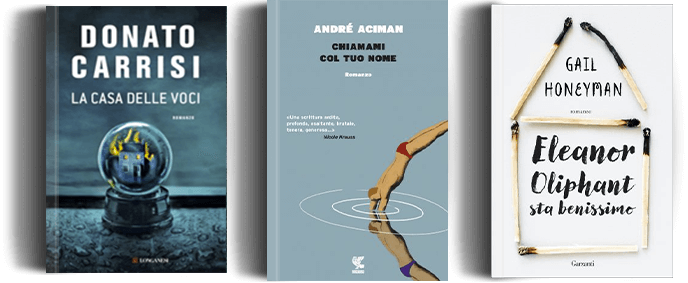 Ancora alla ricerca del libro perfetto?
Compila uno o più campi e lo troverai