La preda
Tutti i formati dell'opera
Acquistalo
Sinossi
BOOKSHOTS
Una serie innovativa di romanzi originali
VELOCI AVVINCENTI NUOVI

Il male ha trovato un nuovo divertimento

È un brutto colpo per David Shelley, es agente dei SAS: l'amico che stava cercando è morto, e in circostanze misteriose. Gli indizi conducono su una pista orribile e sconvolgente. L'unico modo per scoprire la verità per David è mettersi in gioco in prima persona...

ISBN: 8850246390
Casa Editrice: TEA
Pagine: 160
Recensioni
Another BookShot means additional excitement for readers who enjoy a little something to keep the blood pumping. Patterson and Holmes offer up a grisy tale that pits money against pure wit. Former SAS David Shelley learns of the death of a friend and military veteran, whose body sustained injuries t Leggi tutto
GoodReads.com
For being such a short book I liked it. I saw mixed reviews for the book shots which made me hesitant about wanting to read it. While reading them you must understand it's not going to have the full blown details of a full length book. In the short amount of pages in this book I felt it captured the Leggi tutto
GoodReads.com
Hunted This book is so unlike something that James Patterson has written before or at least a book that I don't remember reading in the past. It was fast and enjoyable and I wouldn't mind reading more like this.
GoodReads.com
Wasn't sure what to expect but glad to have read, found hard to put down as wanted to know what was going to happen.
GoodReads.com
This was one of the James Patterson hotshot books that are usually under 200 pages but it was an entertaining story that introduces David Shelley as a new lead for a new series. Quick read and I do like the character and look forward to his series.
GoodReads.com
James Patterson - Dir bleibt der Tod eBook - 113 Seiten Ex-Militärs, die für eine Menschenjagd rekrutiert werden? Das Thema ist nicht neu, wird immer wieder aufgegriffen. Ich habe "Menschenjagd" von King gelesen, genauso wie "AchtNacht" von Fitzek - beide mit ähnlichen Themen. Dennoch fand ich, dass das Leggi tutto
GoodReads.com
I really enjoyed this. Exciting and not at all what I was expecting.
GoodReads.com
4. 5 Stars! Just finished reading this. I have to admit I'm really enjoying these book shots. Especially the thriller ones. This is more action thriller. The first chapter went straight into the action, I love books that do that. Then it goes on to how Shelley finds out the truth about the murder of h Leggi tutto
GoodReads.com
This is one of James Patterson's stand-alone novellas- or bookshots- as they are called. This one had me on the edge of my seat! In England, two very rich men open a business venture called the Quarry Company. At first they sponsor homeless men fighting to the death for rich guys to bet on but now i Leggi tutto
GoodReads.com
Someone is taking homeless men and making them the prey in a British countryside hunt for powerful and rich men. Former Special Forces officer David Shelley realizes he hasn't seen his former commanding officer Cookie in a while so he starts to search for him. An M15 agent tells Shelley that Cookie
GoodReads.com
Aggiungi la tua recensione
Altri libri di James Patterson
Il Libraio per te
I libri scelti in base ai tuoi interessi
Il Libraio per te
Scopri i nostri suggerimenti di lettura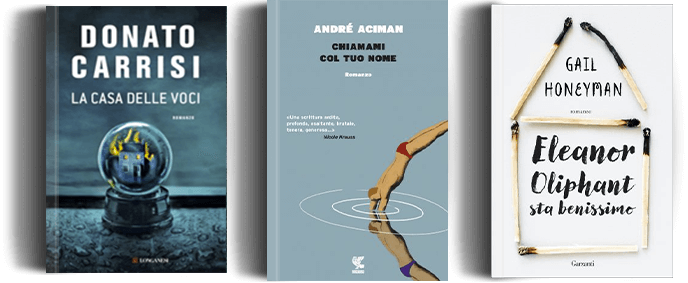 Ancora alla ricerca del libro perfetto?
Compila uno o più campi e lo troverai