113 minuti
Tutti i formati dell'opera
Acquistalo
Sinossi
BOOKSHOTS
Una serie innovativa di romanzi originali
VELOCI AVVINCENTI NUOVI

Ogni minuto, ogni secondo è prezioso...

Il figlio di Molly Rourke è stato ucciso, e lei sa chi è il responsabile della sua morte. Mentre l'FBI indaga, Molly decide di agire. Qualcuno deve pagare, subito. Mai sottovalutare la disperazione di una madre.
ISBN: 8850248105
Casa Editrice: TEA
Pagine: 160
Data di uscita: 13-07-2017
Recensioni
113 Minutes, James Patterson Never underestimate a mother's love. Molly Rourke is a woman on a mission. Someone sold her son Alex crystal meth that killed him. He was only fifteen and Molly's whole world. The only way she can cope is by making a plan. She wants revenge and she will stop at nothing to Leggi tutto
GoodReads.com
This book is a REAL page-turner. I didn't really plan to read this book, just accidentally opened it in my book-reader and after reading the few lines, I got so intrigued and so thrilled that I started it. Every time I wanted to put it down, to take rest, author showed up another twist which made
GoodReads.com
Horrible novel. The plot didn't make sense at all and there was so many plot holes. Spoilers below, just so I can fully explain the ridiculousness of this novel. (view spoiler) [ Molly's son has been found murdered. Um no, not really. Molly's son was found dead of a drug overdose in school when classes were suppose (hide spoiler)] Leggi tutto
GoodReads.com
Full review on www.novelgossip.com That blurb is sure short, sweet and cuts right to the chase! Even though it's brief it sure caught my eye. A mother avenging her sons death is both heartbreaking and gripping and I was curious as to how this would play out, especially as this is one of Patterson's B Leggi tutto
GoodReads.com
Aggiungi la tua recensione
Altri libri di James Patterson
Il Libraio per te
I libri scelti in base ai tuoi interessi
Il Libraio per te
Scopri i nostri suggerimenti di lettura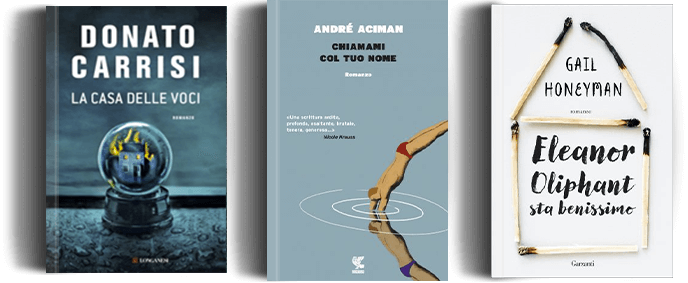 Ancora alla ricerca del libro perfetto?
Compila uno o più campi e lo troverai