Scuola Media. La mia solita sfortuna
Tutti i formati dell'opera
Acquistalo
Sinossi
"TOUCHDOWN! IL NOSTRO GIOVANE EROE STA PER DIVENTARE FAMOSO! In questo sesto episodio di Scuola Media, Rafe fa ritorno ancora una volta nel luogo dove tutte le sue disavventure sono cominciate: la Scuola Media di Hills Village, dove ora è obbligato a frequentare dei 'corsi speciali'. Dovrà anche unirsi alla squadra di football, fianco a fianco con il suo più grande tormento: Miller il Killer! Ma Rafe ha grandi piani per un anno migliore. Prima di tutto, deciderà di dare vita a un progetto artistico super-segreto che farà impazzire i suoi compagni. E se poi gli capitasse di fare una giocata capace di salvare la sua squadra, dovrà iniziare a fare i conti con qualcosa di completamente nuovo per lui: la popolarità!"
ISBN: 8869182797
Casa Editrice: Salani
Pagine: 320
Data di uscita: 03-09-2015
Recensioni
This book had a mix of comedy, action, and even love. This book was really good because there is a boy who goes through bullying and other things and he ends up getting over it. He gets over it by expressing himself with art. The boy, Rafe creates a secret organization called S.A.M, it stands for se Leggi tutto
GoodReads.com
Ok what I think is that this is a good book because you can learn something from how he helps and learns something from his consequences because he doesn't know when he does something wrong. Love this book good job on how understandable the sentences are because sometimes I notice things like that b Leggi tutto
GoodReads.com
This book was just like we've come to expect from this series--funny--but there are some added elements that the others don't have. Rafe finally seems to be fitting in at middle school. He's found a way to deal with Miller the Killer and he's even found love. This was an enjoyable read for me and th Leggi tutto
GoodReads.com
Rafe, as always, a lovable troublemaker... Five ROTTEN questions you'll find the answers to inside this book... 1. What's my super-secret mission that's sure to land me in hot water? 2. Is my sister, Georgia, as annoying as ever? (I'll answer this now: YES!) 3. What's Miller the Killer REALLY afraid of Leggi tutto
GoodReads.com
This is the best of the Middle School series so far. In this installment, Rafe rejoins his old middle school, but this time as a Special Education student with an IEP--something that disheartens Rafe before school even starts. I love that this happens to our hero--kids have loved him throughout the
GoodReads.com
This book is one of my favourites! The writing style is just so good. I have to tell you I laughed quite a few times. This book resembles to many people that go to middle school. It talks about a boy who has many adventures in school even though he sometimes misbehaves. This book shares many differe Leggi tutto
GoodReads.com
In this book it is about a kid that is a loser that does not have any friends beside one kid. He joins a football team so he does not want to get bullied. If you want a book that is funny and is entertaining this a great book for you. The relationship of this book is to have fun of what you are doin Leggi tutto
GoodReads.com
Due to a school closure, Rafe has to return to Hills Village Middle School, where he's now being forced to take "special" ed classes to catch up as he's not exactly the sharpest tool in the shed when it comes to taking exams or handing in assignments to be graded. Unfortunately, he runs across his ol Leggi tutto
GoodReads.com
Aggiungi la tua recensione
Altri libri di James Patterson
Il Libraio per te
I libri scelti in base ai tuoi interessi
Il Libraio per te
Scopri i nostri suggerimenti di lettura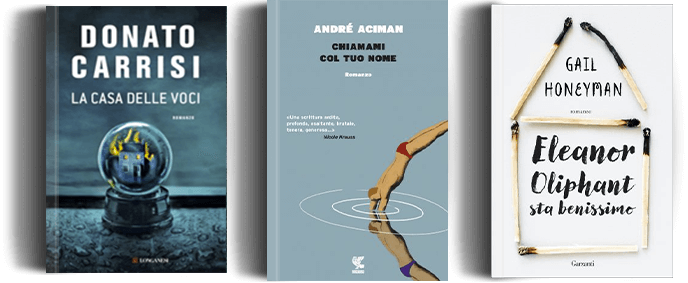 Ancora alla ricerca del libro perfetto?
Compila uno o più campi e lo troverai