La caccia
Tutti i formati dell'opera
Acquistalo
Sinossi
BOOKSHOTS
Una serie innovativa di romanzi originali
VELOCI AVVINCENTI NUOVI

«Ecco com'è andata. È salito direttamente sul tetto e si è buttato.»
Un uomo è precipitato dal tetto di un hotel di Manhattan. A un primo sguardo si tratta di un suicidio ma c'è un indizio che desta troppi sospetti per archiviare il caso: le impronte digitali della vittima appartengono a un'altra persona.
Un caso per il detective Michael Bennett.

ISBN: 8850246382
Casa Editrice: TEA
Pagine: 160
Data di uscita: 29-06-2017
Recensioni
Only took a couple hours to read. This is my third BookShots book. I still like full novels better obviously because you get a more complete story and background. However these little books offer a great reprieve from full novels and gives a quick story "fix." Lol My quick and simple overall: entert Leggi tutto
GoodReads.com
This is a very short story by James Patterson and Michael Ledwidge, otherwise known as a BookShort. At approximately 115 pages, it's a fast read. For the fans of the Michael Bennett series, you will totally enjoy this one. No need for a back story on the characters. A man is thrown off the top of a v Leggi tutto
GoodReads.com
Aggiungi la tua recensione
Altri libri di James Patterson
Il Libraio per te
I libri scelti in base ai tuoi interessi
Il Libraio per te
Scopri i nostri suggerimenti di lettura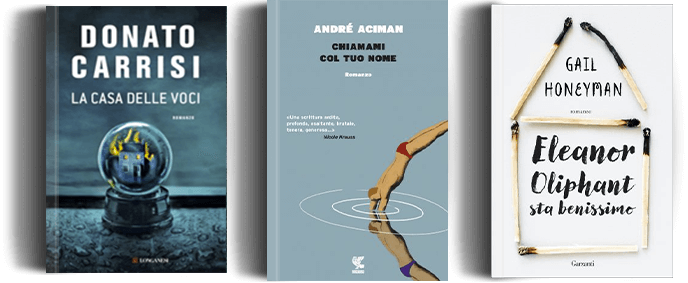 Ancora alla ricerca del libro perfetto?
Compila uno o più campi e lo troverai