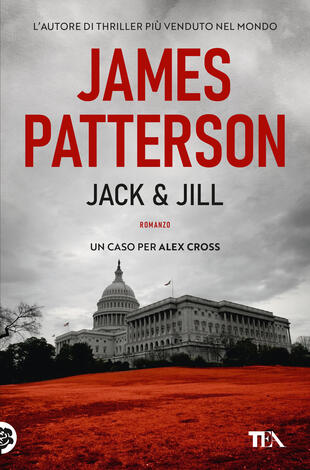 Jack & Jill
Tradotto da: Silvia Accardi
Tutti i formati dell'opera
Acquistalo
James Patterson è il migliore. Punto.
Ian Rankin
Sinossi
In una notte di dicembre, in un lussuoso pied-à-terre di Washington, un senatore viene assassinato con fredda determinazione. Unico indizio: una macabra poesiola, firmata Jack & Jill, in cui si annuncia che quel delitto è soltanto il primo di una lunga serie. Nella stessa notte, vicino a una scuola elementare nella zona più popolare di Washington, viene rinvenuto il corpo massacrato di una bambina... Ci può essere un legame tra quei delitti? Questa la domanda che perseguita il detective profiler Alex Cross, un autentico cacciatore di serial killer, e che diventa sempre più pressante, perché l'assassino (o gli assassini?) colpisce ancora. E ancora...
ISBN: 8850252986
Casa Editrice: TEA
Pagine: 400
Data di uscita: 28-03-2019
Recensioni
"Jack and Jill" is the third story in Patterson's gripping novels about police detective and psychologist, Dr. Alex Cross. Here, we see Alex working on two of the most complex homicide cases of his already glittering career. Involving perhaps four or more different killers. Like the majority of the
GoodReads.com
Alex Cross - book 3 : There's a vicious serial child killer in the mainly African-American suburb that Cross lives in; there's an FBI case handed to him where a 'Jack' and 'Jill' are executing perfect murders of celebrities; and Cross is also warned about a CIA agent gone rogue! Busy times for Alex C Leggi tutto
GoodReads.com
Reading all the Alex Cross books to date is one of my reading goals for 2018, but I'm only now done three. I enjoy them a lot and they aren't too big so they go by quickly. So I'm hopeful. This one had two very intriguing crime plots. I usually do not get too into political thrillers but I actually Leggi tutto
GoodReads.com
This chilling tale pulls our hero, Alex Cross, in two totally different directions. A child killer in his very own neighborhood should take precedence, or so Detective Doctor Cross and his faithful companion Sampson believe; however, Cross' superiors want him on Presidential detail. Both stories unf Leggi tutto
GoodReads.com
3.5 stars When I was in the 10th grade, I went through a big James Patterson phase. My parents were buying used copies of this books for me as stocking stuffers for Christmas, and I blew through a bunch of his books. My grandmother also loved his books dearly, so when I miss her, I pick up one of h
GoodReads.com
A murderous duo calling themselves Jack and Jill are killing important people in Washington, D.C. Detective Alex Cross is put on the case when they threaten the President. But he would rather stay on a more personal case....children are being killed at the school Cross' young son attends. Deaths con Leggi tutto
GoodReads.com
While reading this one I couldn't help thinking, was Kiss the Girls really that good? Patterson does have a terse writing style, but it didn't seem this bad before. It's bad here. All through reading it I was feeling like Patterson just hacked this one out of the word processor in one draft without a Leggi tutto
GoodReads.com
Aggiungi la tua recensione
Altri libri di James Patterson
Il Libraio per te
I libri scelti in base ai tuoi interessi
Il Libraio per te
Scopri i nostri suggerimenti di lettura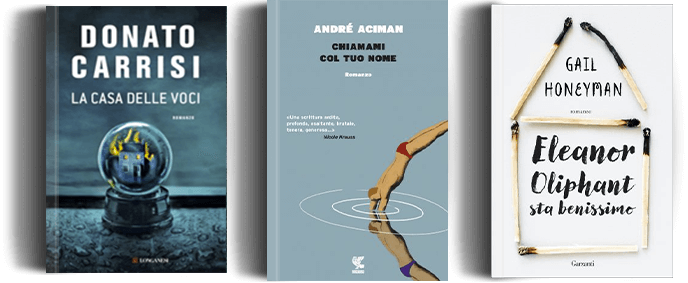 Ancora alla ricerca del libro perfetto?
Compila uno o più campi e lo troverai