Scuola Media. Salvate Rafe!
Tutti i formati dell'opera
Acquistalo
Sinossi
Dopo delle vacanze alquanto movimentate, Rafe è in procinto di tornare alla temutissima Scuola Media di Hills Village, teatro degli anni peggiori della sua vita. Come se non bastasse, Rafe ha saputo che non potrà essere riammesso a meno che non riesca a superare un corso di sopravvivenza per ragazzini ribelli della durata di una settimana: Il Programma, così si chiama il corso, prevede tra le altre cose scalate su dirupi ripidissimi, attraversamento di rapide su zattere di fortuna e soprattutto istruttori severissimi che sembrano usciti da un centro addestramento dei marines. Rafe e i suoi bizzarri compagni di (s)ventura saranno obbligati a cooperare in vista della prova finale: un'escursione in solitario nel cuore della foresta. Riuscirà Rafe a sopravvivere all'esperienza tutto d'un pezzo? E se sì, qualcuno riuscirà ancora a riconoscerlo?
ISBN: 8869181006
Casa Editrice: Salani
Pagine: 284
Data di uscita: 30-04-2015
Recensioni
As a person who loves to read, it is really hard for me when I have a kid come into the library looking for a book because their parents or teachers have said they need to read, but they don't like to read. Middle School: Save Rafe! is exactly the type of book I would give to one of those kids. This Leggi tutto
GoodReads.com
What doesn't kill you, makes you stronger.....You appreciate the good things in life when you struggle through the hard things..... These are just a few things that ran through my mind as my kids and I read this book. Rafe, because of his mixed up middle school attitude, is being forced to complete
GoodReads.com
January Book Review Save Rafe! James Patterson Rafe was kicked out of Hills Village and Airbrook Arts is closing, so he needs to go back to Hills Village, but that will be a challenge for him. His two least favorite people are the principals and sisters at Hills Village. They send him to The Program wh Leggi tutto
GoodReads.com
This book was very very boring, i think it was supposed to be an action book but there was very little action and was not very good at explaining.
GoodReads.com
Wow. Rafe è andato su un accampamento (vero?) come nel campeggio di Wannamora! Interessante. Mi piace! (???).
GoodReads.com
Funny and humorous is not the best way to call this book. Each page on the book is way to cheesy and cringeworthy in my opinion. To call this book "funny" just doesn't feel right. I regret reading the whole book. The fact that this is the sixth book in the series, just makes me want to stop reading
GoodReads.com
Rafe Khatchadorian, a middle school trouble maker wanted to have a good start to his new school year after a terrible summer. But, when he came to school they told him he was held back a year. So he tried his best to not get held back. Then all he had to do is go on an outdoor survival trip, and he
GoodReads.com
I realy liked this book its one of the best.It has lots of events and it's about this boy named Rafe that he has to move to his old school but he has to go to the camp in order to get back in to his school.The ending is a really big twist and left me hanging. but over all its really good and you sho Leggi tutto
GoodReads.com
This book has very realistic feeling to it made me feel like I was actually the main character.
GoodReads.com
Aggiungi la tua recensione
Altri libri di James Patterson
Il Libraio per te
I libri scelti in base ai tuoi interessi
Il Libraio per te
Scopri i nostri suggerimenti di lettura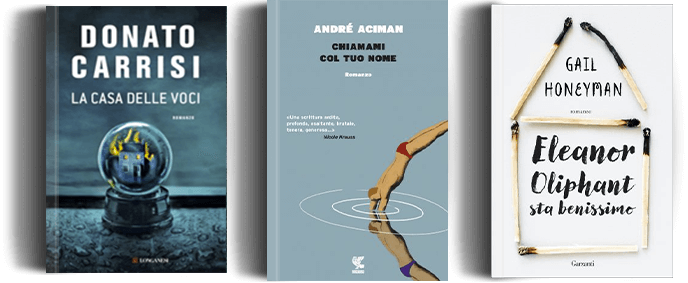 Ancora alla ricerca del libro perfetto?
Compila uno o più campi e lo troverai