Non fidarti di nessuno
Tutti i formati dell'opera
Acquistalo
Non riesco a credere a quanto sia bravo Patterson, qualunque sia il suo protagonista è sempre ben costruito.
USA Today
Sinossi
BOOKSHOTS
Una serie innovativa di romanzi originali
VELOCI AVVINCENTI NUOVI

«Sì, fai così. Sterza verso la tragedia...»

In una zona desertica dell'Arizona, la vita di Miranda Cooper ha una svolta terribile quando un SUV spinge deliberatamente fuori strada l'auto su cui sta viaggiando con la famiglia. Unica a rimanere illesa, Miranda dove lasciare la figlia e il marito, ferito gravemente, per cercare aiuto. Ma continua a pensare alle ultime, inquietanti parole che l'uomo le ha rivolto prima che lei si allontanasse: «Non fidarti di nessuno».
ISBN: 885024813X
Casa Editrice: TEA
Pagine: 160
Data di uscita: 24-08-2017
Recensioni
I re-read this short story not because it is so outstanding but because it was at the end of Patterson's THREE WOMEN DISAPPPEAR.
GoodReads.com
3 stars! ⭐️⭐️⭐️ I really like reading Patterson's "BookShots". They are quick reads - much like his full length novels - in a small package! Miranda, her husband Aaron and their daughter Sierra are run off the road and over a cliff while on a family vacation. Who did it and why? The story kinda resem Leggi tutto
GoodReads.com
This book started off really good but after the first three chapters I wasn't too interested. These bookshots are really like a hit or miss.
GoodReads.com
may be the best Bookshot, at least top 3, I've read so far...made me long for an entire novel with more details and character development! color me pleasantly surprised. :-))
GoodReads.com
That was action packed and intense, but a little like an unbelievable movie. LOL If you like kick ass females, and Erin Brokovich, you will definitely love this quick, but oh so good read!
GoodReads.com
Aggiungi la tua recensione
Altri libri di James Patterson
Il Libraio per te
I libri scelti in base ai tuoi interessi
Il Libraio per te
Scopri i nostri suggerimenti di lettura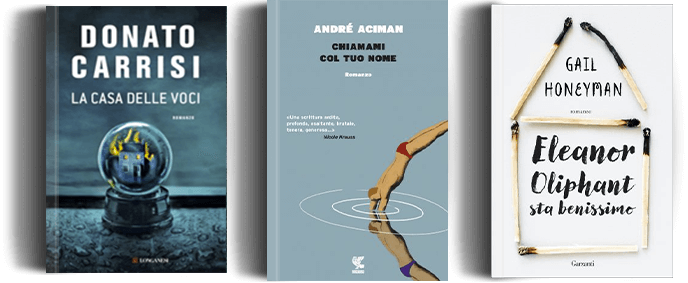 Ancora alla ricerca del libro perfetto?
Compila uno o più campi e lo troverai