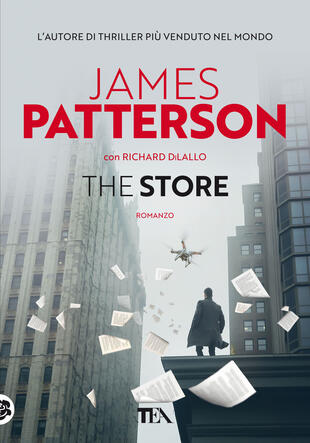 The Store
Tradotto da: FEDERICA GARLASCHELLI
Tutti i formati dell'opera
Acquistalo
Patterson e Di Lallo hanno lanciato un guanto di sfida contro i giganti della rete.
Francesco Musolino, Il Messaggero
Nella battaglia che lo vede impegnato adesso, lui è Davide contro Golia. Questo romanzo è la storia di una ribellione, proprio come quella che Patterson vuole incitare fra noi lettori e cittadini.
Federico Rampini, La Repubblica
Sinossi
Jacob e Megan Brandeis stanno per perdere tutto. A New York non sembra esserci più un posto per chi, come loro, vive della propria scrittura.
È un mondo che li respinge, costringendoli a una scelta difficile: lasciare ogni cosa e trasferirsi con la famiglia in un villaggio del Nebraska, per intraprendere un nuovo lavoro.
Ma non è un posto qualsiasi, né un lavoro qualsiasi.
Jacob e Megan diventano parte integrante dell'immenso organismo di The Store.
The Store non è solo «un» negozio on line. È «il» negozio on line, dominatore assoluto del mercato…
The Store ha tutto e può consegnare tutto, grazie all'utilizzo di droni. The Store riesce addirittura ad anticipare le esigenze dei consumatori. Li conosce bene, anzi troppo bene.
The Store è un forziere pieno di desiderabili oggetti, e di terribili segreti…
E per tenerli celati The Store è disposto a tutto.
James Patterson, l'autore contemporaneo di thriller più letto al mondo, ci rivela il lato oscuro dei tempi che stiamo vivendo. Con un romanzo travolgente e pieno di colpi di scena, disegna una società in cui la supremazia del marketing e i grandi monopoli tecnologici sono a un passo dall'avverare l'incubo del Grande Fratello. Una realtà sempre più inquietante, e sempre più vicina…

ISBN: 8850260210
Casa Editrice: TEA
Pagine: 312
Data di uscita: 25-03-2021
Recensioni
Quite honestly the worst book I've ever read by JP and maybe in all the books I've read total. An idiotic version of The Circle that read like a jr high kid writing a story and making it up as he told it.
GoodReads.com
Ah ha ha ha ha ha ha ha! Seriously, why didn't they just call this book 'Amazon' and save the pretence? I am not normally one of those people who like to read too much into the subtext of a book because usually at best people who do that sound pretensious, and at worst they are reading too much into Leggi tutto
GoodReads.com
Aggiungi la tua recensione
Altri libri di James Patterson
Il Libraio per te
I libri scelti in base ai tuoi interessi
Il Libraio per te
Scopri i nostri suggerimenti di lettura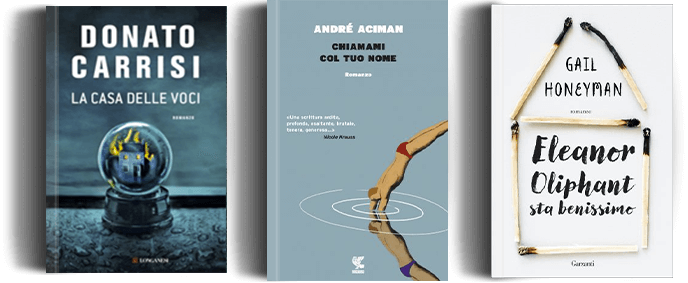 Ancora alla ricerca del libro perfetto?
Compila uno o più campi e lo troverai