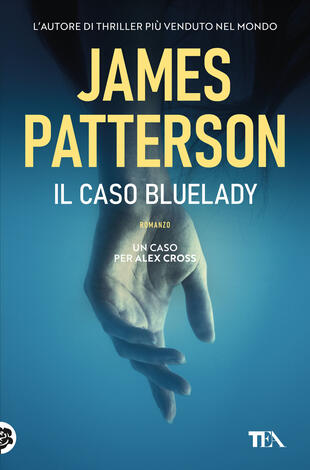 Il caso Bluelady
Tradotto da: Donatella Pini, Valentina Guani
Tutti i formati dell'opera
Acquistalo
James Patterson vende più di J.K. Rowling, John Grisham e Dan Brown messi insieme. Ma come fa?
The Observer
Sinossi
Dopo anni di caccia a feroci serial killer, Alex Cross vorrebbe ritirarsi. Ma quando John Sampson, amico e compagno di numerose indagini, ha bisogno di aiuto, Cross non sa dire di no. Tre giovani mogli di militari sono state massacrate e del triplice omicidio è accusato un ex commilitone di Sampson, che si proclama innocente. Cross intuisce che c'è qualcosa di poco chiaro in quel delitto e scopre un filo rosso che lo lega ad altri casi in cui sono stati incriminati militari dalla vita irreprensibile. Ma l'esercito fa muro…
In cerca della verità, Cross e Sampson finiscono per trovarsi nel mirino di tre psicopatici, per i quali uccidere sembra essere un divertimento. Chi è il mandante? Quale terribile segreto può giustificare tutto questo orrore?
ISBN: 8850254539
Casa Editrice: TEA
Pagine: 288
Data di uscita: 11-07-2019
Recensioni
This is now my new favorite Alex Cross novel! I thoroughly enjoyed everything about it. Everything just worked in this one. It was not as predictable as some and there was suspense and romance! I am reading these Alex Cross books in order so we will see if it stays my favorite. I loved the different Leggi tutto
GoodReads.com
Very entertaining with a lot of gritty action and suspense!!
GoodReads.com
Reading a James Patterson novel is akin to eating soggy cereal -- eatable but not necessarily the first choice for breakfast. With that being said, I gave this one four stars. Call me a hypocrite, if you like. But the rating is not so much on Patterson's skills as a writer (which he has few, in my o Leggi tutto
GoodReads.com
I'm not a big fan of detective novels but I read this book during the time when this was the only available novel at home, a time when ebooks have not been invented yet. The story was interesting enough to make me finish it.
GoodReads.com
I always love to travel with Alex Cross along his journey, and it was great to have a case with Sampson on hand the whole way. I like what the future holds for Cross, and I think he is better positioned for future serial killer hunting now. Overall the actual case was mediocre. There was a lack of m Leggi tutto
GoodReads.com
As usual, listened to a Patterson murder mystery when driving to Virginia in the middle of the night. I need something that will keep me awake (although I'm glad this one didn't have gunshot sound effects, as that sent my dog into a tizzy last time) but that I don't need to pay close attention to. I Leggi tutto
GoodReads.com
SPOILERS AHEAD Patterson's own works are always easy to read. The formula of short chapters and roller coaster plot builds suspension well. Alex Cross with his picture perfect family with Nana an octogenarian who cooks and cleans for them are of course farfetched but fun. Alex and his friend John Sa Leggi tutto
GoodReads.com
Aggiungi la tua recensione
Altri libri di James Patterson
Il Libraio per te
I libri scelti in base ai tuoi interessi
Il Libraio per te
Scopri i nostri suggerimenti di lettura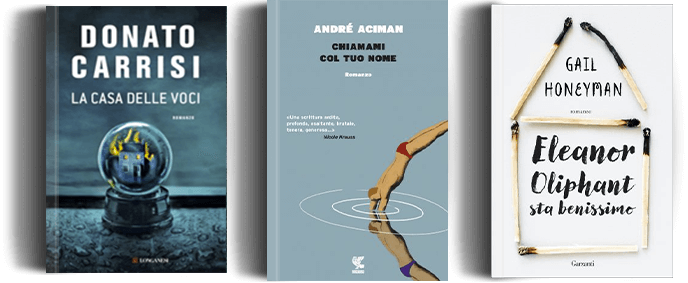 Ancora alla ricerca del libro perfetto?
Compila uno o più campi e lo troverai