Divertentissimo me! In TV
Tutti i formati dell'opera
Acquistalo
Sinossi
Sembra incredibile ma ho finalmente realizzato il mio sogno, diventare il Giovane Comico Più Divertente del Pianeta, e non potrei essere più felice! O forse sì: e se avessi una sitcom tutta mia? Ormai sembra tutto in discesa, ma se con le battute non ho problemi, nella recitazione ho scoperto di avere qualche, ehm, chiamiamolo intoppo. E in più sto scoprendo che conciliare amicizie, SCUOLA MEDIA e prove su prove non è proprio una passeggiata (neanche se vai su ruote)…
Si sta già chiudendo il sipario sul più grande spettacolo del decennio?

ISBN: 8893810816
Casa Editrice: Salani
Pagine: 320
Data di uscita: 23-03-2017
Recensioni
This book was absolute garbage. I am still amazed at how many 5-star reviews this book has. 1st of all: Nothing about Jamie is funny in the least. I found some of the first-graders recycled dad jokes to be more funny than anything Jamie had. It got pretty pathetic after a while. 2nd: I'm not sure if Leggi tutto
GoodReads.com
i liked this book i thought some parts were funny and some parts are sad some are in the middle u guys should read this.
GoodReads.com
James Patterson is a great author to read. These books by him I read are great. I can't wait to read the next book in his series. I like about this book that Jamie is faced with many problems, but he somehow overcomes them just by being himself. I would recommend this book to everyone of all age be
GoodReads.com
Este ano quis começar com leituras leves. Como tinha iniciado esta saga e os livros já estavam em casa foi só levá-los para a mesinha de cabeceira. Voltei a relembrar o quanto simples é esta BD e qual a mensagem que ela pretende passar. Caso estejas interessada em conhecer a Parte 1 e 2 aqui fica o Leggi tutto
GoodReads.com
This series is a good series I won't lie. Was this the best book in the series? Most definitely not. Why you ask? Well, unlike the other books this one did not have the suspenseful feeling to it that the other ones did because Jamie is no longer competing in the competition. When Jamie was competing Leggi tutto
GoodReads.com
داستان خیلی خوبی داشت و طنز بود. بعضی جاهاش خیلی هیجان انگیز بود و میتونستم احساس کاراکتر رو درک کنم.
GoodReads.com
I really like this book I recommend it to anyone who likes funny books . In one scene Jamie thinks he has lost his ability to be funny but then he discovers how to be funny again
GoodReads.com
very good story about friendship great book suggest
GoodReads.com
A theme in this book is perseverance because Jamie the main character is handicapped and in a wheelchair and has big dreams of winning comedy contests and being on live TV. But it is hard for him as he gets bullied a lot and lost his family in a car crash a few years ago but he persevered through hi Leggi tutto
GoodReads.com
Aggiungi la tua recensione
Altri libri di James Patterson
Il Libraio per te
I libri scelti in base ai tuoi interessi
Il Libraio per te
Scopri i nostri suggerimenti di lettura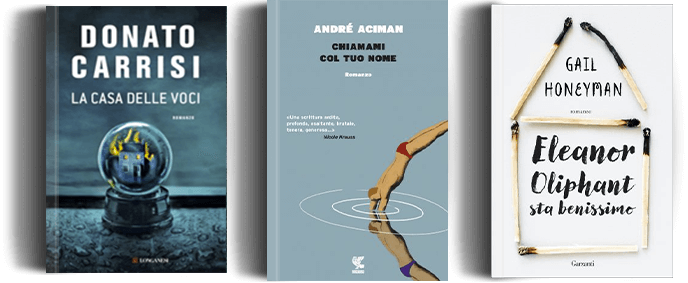 Ancora alla ricerca del libro perfetto?
Compila uno o più campi e lo troverai