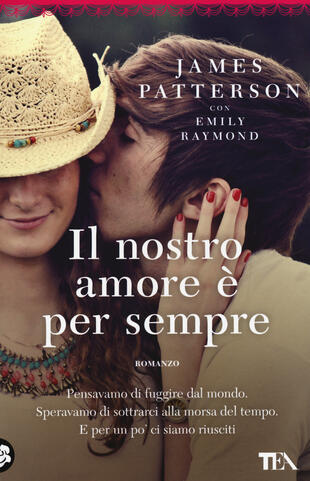 Il nostro amore è per sempre
Tutti i formati dell'opera
Acquistalo
Sinossi
Axi Moore è una «brava ragazza»: studiosa e riservata, non dice a nessuno che il suo desiderio più grande è scappare da tutto. L'unica persona con cui si confida è Robinson, il suo migliore amico, di cui è anche pazzamente innamorata. Senza di lui non avrebbe senso fare quel che sta per fare: partire per un viaggio on the road, di nascosto dal padre, abbandonando la scuola a poche settimane dagli esami. Solo Robinson può capire veramente il senso di questa esperienza. E con Robinson il viaggio si trasforma in una grande avventura... Un'avventura indimenticabile.
ISBN: 885024052X
Casa Editrice: TEA
Pagine: 266
Data di uscita: 23-07-2015
Recensioni
When I read this the first time, it was called the Fault in Our Stars--and it was better.
GoodReads.com
*SOB* OMG OMG *SOB* OMG! So I think both Little, Brown and Kleenex need to get together to promote this book, tissues trust me you'll need them! How can I put into words how brilliant, heart-breaking. emotionally devastating and amazingly fantastic this book is, I can't unless you experience this book Leggi tutto
GoodReads.com
***SPOILERS*** Sigh. Seriously, James?? OK, I can almost forgive the complete and total ripoff of Fault in our Stars, as I am sure we will be seeing a lot of those in the upcoming months, but, that aside, the utter implausibility of this book made me slightly insane. To begin...this entire whirlwind Leggi tutto
GoodReads.com
Poor attempt at describing a first love. I was really surprised to see the authors glorifying two runaways and stealing a car. Gee, we all had first loves but didn't do things like that. I think Patterson hardly even wrote this book and if he did, I may stop reading him altogether. And to think he c Leggi tutto
GoodReads.com
★★★★★★☆☆☆☆[6/10] ✅It is a love story. ✅It has a crazy road trip. ✅It has first crush turning into formidable love. ✅It has cancer. ✅It has heart break. ✅It has all the drama to make your eyes misty and heart racing. The only misfit in the whole affair is James Patterson. JAMES PATTERSON!!!!! Leggi tutto
GoodReads.com
Sixteen year old Axi Moore decided it was time to stop being the good girl and time to live life and go on an adventure. Her best friend Robinson couldn't believe that, Axi was capable of being anything other than a good girl (GG) which he nicknamed her, but he would soon be proven wrong. Together t Leggi tutto
GoodReads.com
Short yet sweet story about two young people who fall in love despite the challenges they hope to outrun. I came across First Love and for a couple of reasons it caught my attention. First, I've seen it compared to the The Fault in Our Stars many times and second, there was a road trip in the story. Leggi tutto
GoodReads.com
Axi Moore had a big surprise for her best friend. Robinson was one she never seemed to be able to shock, but this time she hoped she could. Cutting classes for the afternoon, she had arranged to meet him at Bernie's, their favourite hang-out, at 1.30 – when he walked in the door his big smile said i Leggi tutto
GoodReads.com
http://yourhappinesslife.blogspot.com... Es un libro corto, rápido de leer, fluido y con una historia preciosa.
GoodReads.com
"You have to remember the good stuff, Axi." ~Robinson~ This book the second time round after 5 years....just pure wow! and the story and the encouragement given to one of the characters to just live life, love it, and enjoy the time you have here on earth. When you learn by the halfway point once on Leggi tutto
GoodReads.com
Aggiungi la tua recensione
Altri libri di James Patterson
News
27.06.2022
Addio al grande Raffaele La Capria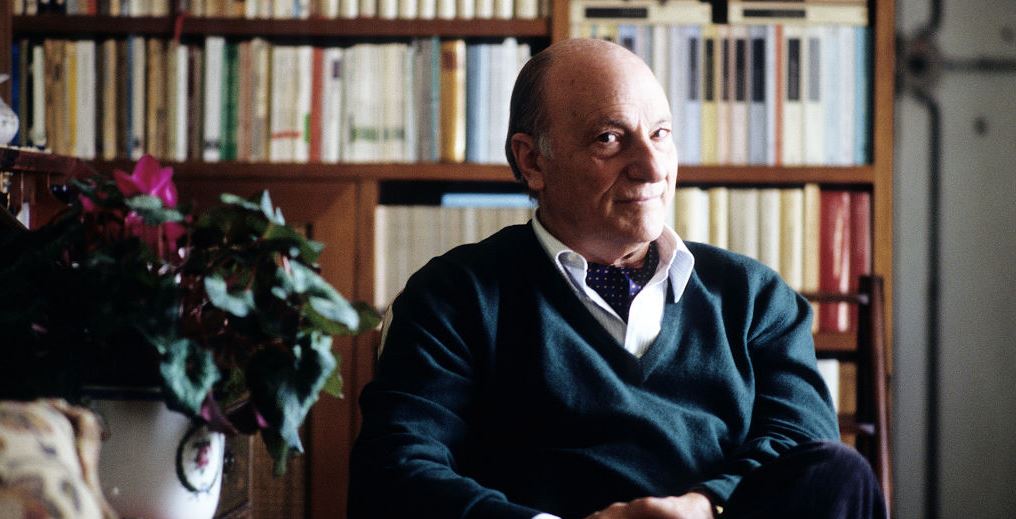 Leggi tutte le news
Il Libraio per te
I libri scelti in base ai tuoi interessi
Il Libraio per te
Scopri i nostri suggerimenti di lettura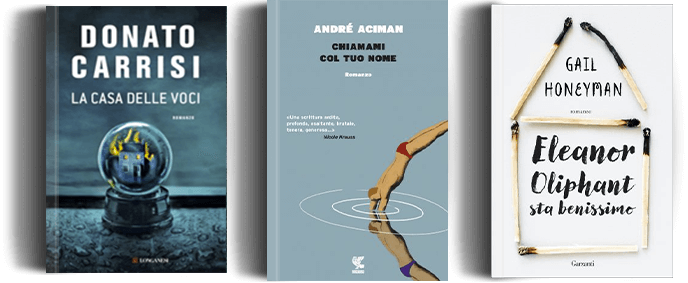 Ancora alla ricerca del libro perfetto?
Compila uno o più campi e lo troverai