Scuola Media - Fuga in Australia
Tutti i formati dell'opera
Acquistalo
Sinossi
Ciao, miei Fedeli Lettori!
Siete mai stati in Australia? No?
Ok, vi dico io com'è: praticamente sembra un film horror, solo che è tutto vero! È un posto che pullula di squali SUPER ENORMI, ragni mortali, scorpioni fatali e meduse assassine. Persino la loro frutta è pericolosa!
E adesso le buone notizie: ho appena vinto un viaggio tutto pagato per un soggiorno in Australia! Quelle cattive invece sono
CHE POTREI NON USCIRNE VIVO!

ISBN: 889381563X
Casa Editrice: Salani
Pagine: 272
Data di uscita: 14-06-2018
Recensioni
I rated this book a 2 star because I didn't like the story and it was kind of babyish text, but the book it self-was fine.
GoodReads.com
I am glad this book exists, so that middle school kids, usually boys, have something funny to read. The premise is beyond unlikely, so if they can swallow that, the rest of the book is ha ha hilarious. Or not. I am not the right demographic for this book. I don't think bullying or harassing people i Leggi tutto
GoodReads.com
BOOK REVIEW: MIDDLE SCHOOL:ESCAPE TO AUSTRALIA BY JAMES PATTERSON BY:BRAULIO SIMON The title of the book is called Middle School: Escape to Australia, the author of this book is James Patterson. Can Rafe make it out alive of Australia while he meets tons of different animals, and also struggles to fit Leggi tutto
GoodReads.com
There seems to be a lot of bullying going on in this book, which kind of disappointed me. Yes, it made for some crazy, entertaining moments, but it made me a little uneasy, as I was reading this aloud with my kids. Rafe wins an art competition and gets a trip to Australia to showcase his work in an
GoodReads.com
Perchè Leo pensa sempre, ma c'è una (o di più) parte che parla.
GoodReads.com
Rafe is doubtful, In the beginning of the book he thinks that he isn't going to win the art contest for a free trip to Australia. Then he does and then when his mom says shes going with him he gets more doubtful on top of the fear of sharks.
GoodReads.com
I was disappointed with this one. The level of bullying by adults and kids was so high. The story line really wasn't that great. AND the narrator changed from the last books and fell flat :(
GoodReads.com
bad things can happen but just keep going!
GoodReads.com
I read Middle School: Escape to Australia by James Patterson. The plot of this book is that they are holding a art competition and whoever wins gets to go to Australia. Rafe doesn't know if he should enter the contest or not, but decides to anyway. The setting of the book is in Sharks Bay in Austral Leggi tutto
GoodReads.com
Decent read, but the premise is so bizarre and out there that I just rolled my eyes. A middle school student wins an art contest to create art in Australia? Not buying it.
GoodReads.com
Aggiungi la tua recensione
Altri libri di James Patterson
Il Libraio per te
I libri scelti in base ai tuoi interessi
Il Libraio per te
Scopri i nostri suggerimenti di lettura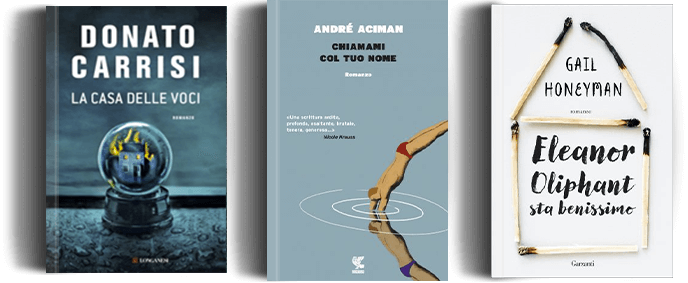 Ancora alla ricerca del libro perfetto?
Compila uno o più campi e lo troverai