Scuola media. Mio fratello le spara grosse
Tutti i formati dell'opera
Acquistalo
Sinossi
"ESSERE LA SORELLA MINORE DI RAFE NON È UNA PASSEGGIATA… Rafe ha infranto tutte le regole della scuola per puro divertimento, non ha mai preso A in pagella e si è fatto un milione di nemici… In prima media, con un fratello così, è facile farsi rubare la scena. Georgia dovrà darsi un bel po' da fare per dimostrare a tutti che è molto meglio di lui! «Una serie che aiuta a crescere». Corriere della Sera «Non serve stanziare budget per far leggere i ragazzi. Basta gente come James Patterson». D la Repubblica"
ISBN: 8867157914
Casa Editrice: Salani
Pagine: 250
Data di uscita: 13-03-2014
Recensioni
This book of series by James Patterson and Lisa Papademetriou is written in first person, perspective of Georgia Katchadorian. From the book before of THE WORST YEARS OF MY LIFE Rafe was a naughty student who broke rules. Now this time the smart and well-behaved Georgia goes to Hills Village Middle
GoodReads.com
Middle School: My brother is a big, fat liar is about a girl named Georgia Khatchadorian and she is starting sixth grade at Hills Village Middle School and her brother Rafe went there and when he was there he was on a mission to break every rule in the Hills Village Middle School rule book. He tried Leggi tutto
GoodReads.com
This book is about when a Can her first year of middle school possibly be the worse for Georgia a smart, kind, creative girl known for good grades than it was for her older brother Rafe who set out to break every rule in the student handbook. Then it gives it a story from elementary to middle school Leggi tutto
GoodReads.com
Interesting. I finished it reluctantly (because I'm for sure going to read book four [but will probably stop there]) but am glad I did. It was annoying, irritating, (seemingly) cliched, more annoying, and then, at the end (beyond the big reveal), impressive. There's a whole "how did they do that?" r Leggi tutto
GoodReads.com
This book is a really cool book. I like how you can see the point of view of Rafe's sister Georgia and Rafe himself in his other books. It's pretty funny and it's a decent read. I would recommend it to kids ages 7-13. All of you should read it
GoodReads.com
Baca buku ini berada nemu hidden gem banget sih, dan juga bisa jadi bacaan selingan atau bacaan yang ringan. Karena aku baca buku ini juga dalam waktu 2 hari aja. Selain karena faktor gaya penceritaannya yang enak, ceritanya sendiri menarik dan worth it buat diikutin. Jadi ini bercerita mengenai Georg Leggi tutto
GoodReads.com
It was just a light hearted quick read for me. I liked seeing things from Rafe's sister's perspective. Usual brother sister rivalry and trying to outlive the previous siblings reputation at a new school.
GoodReads.com
My Brother is a Big Fat Liar is all about Georgia and her trouble making brother, Rafe. Georgia is very smart and witty young girl. Her brother is the complete opposite. Rafe has recently switched schools and Georgia will be attending his old school. When she gets there she declares that she will be Leggi tutto
GoodReads.com
I really liked that we had a Georgia point-of-view
GoodReads.com
We listen to this on audio book and we loved it! I love how great the descriptions are. You can almost see yourself in the different situations
GoodReads.com
Aggiungi la tua recensione
Altri libri di James Patterson
Il Libraio per te
I libri scelti in base ai tuoi interessi
Il Libraio per te
Scopri i nostri suggerimenti di lettura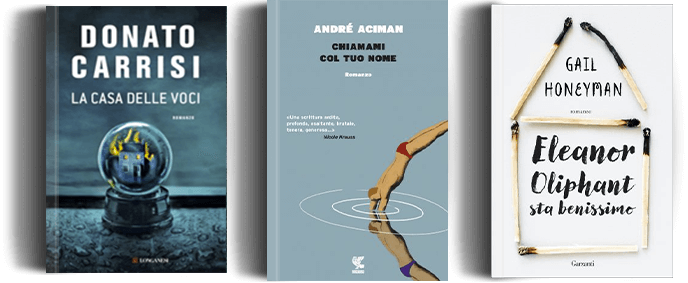 Ancora alla ricerca del libro perfetto?
Compila uno o più campi e lo troverai