Quando soffia il vento
Tutti i formati dell'opera
Acquistalo
Sinossi
Frannie O'Neill, una giovane appassionata veterinaria rimasta vedova da poco, assiste, nel bosco vicino al suo ambulatorio, a un fenomeno sconvolgente: vede un essere umano che vola. L'unica persona alla quale ha il coraggio di confessare ciò che tutti gli altri prenderebbero per un'allucinazione è un agente dell'FBI, Kit Harrison, arrivato in Colorado per proseguire, all'insaputa dei suoi superiori, l'indagine sulla strana morte di due medici, legati a esperimenti illegali di bioingegneria e sospettati di manipolazioni genetiche. Frannie e Kit si troveranno così in una serie di scoperte sempre più inquietanti. E troveranno una formidabile assistente in Max, un essere che unisce in sé la natura umana e qualcosa di molto, molto singolare...
ISBN: 8830416746
Casa Editrice: Longanesi
Pagine: 381
Recensioni
Update 5/25/2015 So I just bought the last book of the Maximum Ride series, and when I clicked on the series button thing here on goodreads, I stumbled upon a note from James Patterson saying that this Max is different from the Max from Maximum Ride. It's quite impossible how different they are. They Leggi tutto
GoodReads.com
I have read this and I am not ashamed to state I enjoyed it I see that there are several reviews here that suggest that to have enjoyed this book or james pattersons books shows a low reading level That is so condesceding. It is possible that there is like me a lot of people who read Fiction (please d Leggi tutto
GoodReads.com
When the Wind Blows (When the Wind Blows, #1), James Patterson تاریخ نخستین خوانش: بیستم ماه دسامبر سال 2015 میلادی عنوان: زمانی که باد بوزد - داستانی در باره ی تولید انبوه انسان؛ اثر: جیمز پاترسون؛ مترجم: مرتضی مدنی نژاد؛ تهران، هیرمند، 1382؛ در 456 ص؛ شابک: 9646974872؛ موضوع: داستانهای نویسندگان امر Leggi tutto
GoodReads.com
This was a surprisingly different/ better book for James Patterson, an author I read a long time ago because my parents enjoyed his work for a while. Therefore I picked it up desperate for a book to read and quickly noticed that I enjoyed it more than his usual work. I haven't read any of the other
GoodReads.com
I used to read a lot of James Patterson books but moved away from them when I became a Christian. This was a favourite and re-reading it as a Christian was eye-opening. The story is brilliant and hard to put down. Genetic experiments on babies produce flying children and when things start going wrong Leggi tutto
GoodReads.com
Something blows alright. I struggled to finish this book and by the time I did finish I wanted several hours of my life back. Too many loose ends. Reads like it was written on autopilot.
GoodReads.com
The concept was good, but Patterson's writing style just didn't do it for me, it seems very hokey at times and the characters Frannie & Kit seemed flat, rather lame romance weaved in there that i could have done without. I WANTED to like Frannie & KIt but they just didn't add to the story, in fact t Leggi tutto
GoodReads.com
Strange but enjoyable and entertaining! This book Isn't your Alex Cross, Michael Bennett or Women's Murder Club you are used to reading. It is more fantasy than mystery or thriller,but loved it and looking forward to the second book in the series- THE LAKE HOUSE! .
GoodReads.com
The following review was written when I was 12 years old: When I read this book, one of the first things I noticed was that the flow of the story seemed somewhat confusing or erratic because it is told from four different points of view. I think the author wrote the story this way to try to narrate d Leggi tutto
GoodReads.com
Patterson's atrociously elementary prose aside, 'When the Wind Blows' is an afront to good storytelling sensibilites the world over and is another example of literature of the lowest possible common denominator. Whilst the likes of Dan Brown have been the most recent perpetrators of this populism, P Leggi tutto
GoodReads.com
Aggiungi la tua recensione
Altri libri di James Patterson
Il Libraio per te
I libri scelti in base ai tuoi interessi
Il Libraio per te
Scopri i nostri suggerimenti di lettura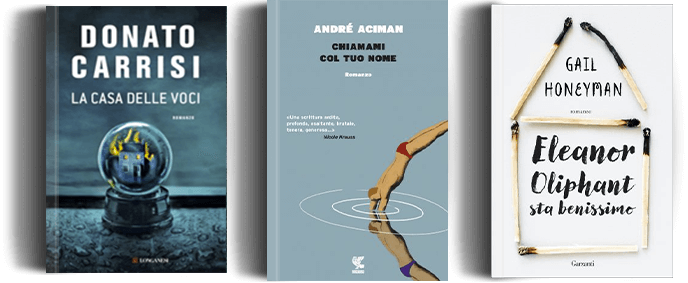 Ancora alla ricerca del libro perfetto?
Compila uno o più campi e lo troverai