La cerimonia
Tutti i formati dell'opera
Acquistalo
Sinossi
Tutto è pronto per il matrimonio della detective Lindsay Boxer con Joe Molinari, anche se lei è tormentata dai dubbi: riuscirà a essere una brava moglie, a costruirsi una vita familiare, nonostante il suo terribile lavoro, che le porta via tempo ed energie? E, quasi a conferma dei suoi dubbi, un fatto agghiacciante scuote San Francisco: un'adolescente viene trovata in fin di vita. La ragazza ha appena partorito, ma del neonato non c'è traccia. Chi e perché lo ha portato via? Anche le sue amiche del Club Omicidi sono piene di problemi, a cominciare dall'avvocato Yuki Castellano, alle prese con un caso che potrebbe distruggerle la carriera. Insomma c'è molto da fare prima che risuonino le note della marcia nuziale...
ISBN: 8830432199
Casa Editrice: Longanesi
Pagine: 315
Recensioni
Book Blog | Bookstagram And so the roller coaster of quality descends once again, after a brief moment of incline with book nine. 10th Anniversary was just too over-the-top chick-lit romantic projectile vomit for me to really deal with. The mystery elements were quickly wrapped up halfway through. I s Leggi tutto
GoodReads.com
10th Anniversary in the tenth book in the Women's Murder Club series by James Patterson. It was my first Patterson novel and I really enjoyed it! The Women's Murder Club consists of Detective Lindsay Boxer, reporter Cindy Thomas, Assistant District Attorney Yuki Castellano and ME Claire Washburn. 10t Leggi tutto
GoodReads.com
While the WMC series has become a little more hokey in books past,. I keep reading. I loved the short-lived TV series and always hope Patterson will add some more spice to these books. Alas, it was not there, but it is a cult fav. and so I keep reading. Boxer finally ties the knot at the beginning of Leggi tutto
GoodReads.com
Women's Murder Club #10 In this book Lindsey Boxer has just got married and she has been called in to investigate a teenage girl who was left for dead, her newborn baby was nowhere to be seen. Assistant District Attorney Yuki Castellano is prosecuting the biggest case of her career so far. A women ha Leggi tutto
GoodReads.com
It's the day of Lindsay and Joe's wedding!!! Everything will be perfect. Right? Fifteen year old Avis Richardson struggles to stay conscious. The cramps across her belly are getting worse. She's lost a lot of blood and it's still flowing down her legs. She desperately wants to sleep but it's dark, c Leggi tutto
GoodReads.com
This was one fast paced book. I read it in one sitting because I just get so engrossed in these books. There was a multiple crime plots that the reader gets so invested in! I thoroughly enjoyed following the Avis plot line best though. I was hooked even though it was a bit predictable. the audacity
GoodReads.com
I continue to read the Women's Murder Club series out of some misguided loyalty to the characters. I was interested to see how Lindsay's wedding and marriage would turn out, however, this took up about five pages...The rest of the book was taken up with three separate (and terribly disjointed) cases Leggi tutto
GoodReads.com
Perhaps one of the worst books ever. This was the only Patterson-related series I still read and I'm thinking this is the last JP novel I will ever read. Usually there's some overarching crime that keeps you intrigued, but the first "mystery" was resolved halfway through the book and the other one o Leggi tutto
GoodReads.com
James Patterson has just started phoning it in. This book was just a disappointment. As a fan of the series, I want to read everything that comes out about the group. It seems that Patterson has taken advantage of this and put out mindless dribble. The case is a kidnapping that's not a kidnapping. T Leggi tutto
GoodReads.com
3.5 Stars The 10th book in the Women's Murder Club series I might be being a little nice there but I actually quite enjoyed this one! There is still too much lovey-dovey stuff for my liking. The courtroom drama was ok but a little boring in parts for me – these book still provide a break for me from Leggi tutto
GoodReads.com
Aggiungi la tua recensione
Altri libri di James Patterson
Il Libraio per te
I libri scelti in base ai tuoi interessi
Il Libraio per te
Scopri i nostri suggerimenti di lettura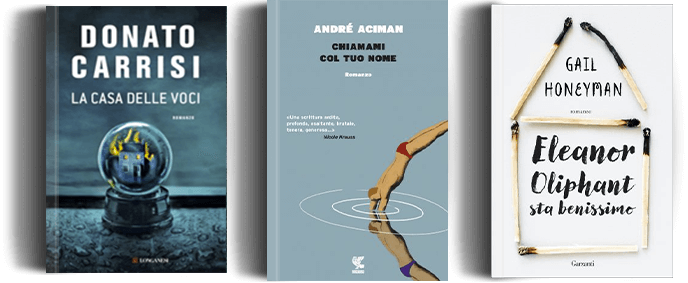 Ancora alla ricerca del libro perfetto?
Compila uno o più campi e lo troverai