Peccato mortale
Tutti i formati dell'opera
Acquistalo
Sinossi
La detective Lindsay Boxer e le sue tre migliori amiche stanno cercando di ritrovare un equilibrio dopo gli eventi che le hanno portate al limite estremo.
Dopo essere stata in punto di morte, Yuki guarda alla sua esistenza da una nuova prospettiva e sta pensando di lasciare la sua carriera di avvocato.
Cindy, reporter del San Francisco Chronicle, si è ristabilita dopo una ferita da arma da fuoco e ha pubblicato un libro sulla cattura del famigerato serial killer che lei stessa ha aiutato a far arrestare.
Lindsay, dal canto suo, si gode la certezza di sapere che il suo gruppo di amiche è ancora attorno a lei. Ma una nuova minaccia scuote le strade di San Francisco. Una misteriosa banda di criminali travestiti da poliziotti saccheggia la città lasciandosi dietro una scia di cadaveri.
Lindsay è già sulle loro tracce, ma un atroce dubbio la attanaglia: e se fossero veri poliziotti? E se fosse qualcuno molto vicino a lei?

ISBN: 8830446955
Casa Editrice: Longanesi
Pagine: 304
Recensioni
Okkaayyyyyyy..... I didn't hate this as much as I have the last few. The dialogue was still shit, there were too many rushed storylines and the prose were probably written by Patterson's great grandson or something - but it was better than the last one. I've read a few of these in quick turnaround, a Leggi tutto
GoodReads.com
"ما نجبر على ترجمته لأجل لقمة العيش" -_-
GoodReads.com
4.5 ★ s Once again an attack, reportedly by cops, had occurred – people were being murdered and the police department was in panic mode. Detective Lindsay Boxer and her partner Detective Richie Conklin were front and foremost in the investigation and they had no idea where to start. These people, wheth Leggi tutto
GoodReads.com
This installment centers on a ring of corrupt cops and a serial killer. I enjoyed the plot on the serial killer that kills every May 12th on Claire's birthday. The corrupt cops plot I just did not get that into but the end of the book did hook me for the next installment. The ending was an on the ed Leggi tutto
GoodReads.com
14th Deadly Sin I give this book 3 and a half stars and the only reason I added the extra half is because I have always liked this series. This book in the Women's Murder Club series was alright but it wasn't that great. It was fast but it was tied up in a little bow at the end and it just sets us up Leggi tutto
GoodReads.com
The annual Women's Murder Club (WMC) submission is here and does not disappoint! A number of cheque-cashing establishments have been held up and bodies are piling up, as the crew makes off with large sums of money. The perps are not identifiable, save for SFPD windbreakers, but this does not mean an Leggi tutto
GoodReads.com
The writing of this one is pathetically awful. For example, one section is simply, "I texted Conklin. He texted back." Say what? Not what I'm used to from Mr. Patterson. Yuki's new job and the case she took felt wrong on so many levels. I would think even with the "Chinese wall" that there would be a Leggi tutto
GoodReads.com
James Patterson books are like going to your favorite chain restaurant. You know what to expect every time you go, no matter if in or out of town! I love the WMC series and the 14th one didn't disappoint. Held my attention from start to finish. If you like this series, you will love 14th Deadly Sin! Leggi tutto
GoodReads.com
The Woman's Murder Club continues to entertain with 14th Deadly Sin ! Three armed men wearing latex maskes, gloves, start by robbing check cashing stores. They call each other One, Two, and Three. They're careful, organized. And they all wear windbreakers and hats labeled NYPD. At first, they haven't Leggi tutto
GoodReads.com
The 14th book in the WMC series by James Patterson and probably more so Maxine Paetro. This is a series I really enjoyed when it first started and the plot was 4 strong women who got together to solve cases, but that is not the case any more. The books now contain several stories and plenty of emoti Leggi tutto
GoodReads.com
Aggiungi la tua recensione
Altri libri di James Patterson
Il Libraio per te
I libri scelti in base ai tuoi interessi
Il Libraio per te
Scopri i nostri suggerimenti di lettura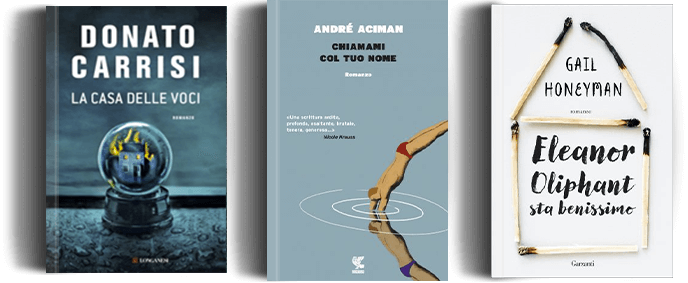 Ancora alla ricerca del libro perfetto?
Compila uno o più campi e lo troverai