Scuola media. Gli anni peggiori della mia vita
Tutti i formati dell'opera
Acquistalo
Sinossi
Attenzione! Se sei alle medie o stai per andarci, questo diario è la tua unica possibilità di uscirne vivo... Leggilo!


«Rafe è un ragazzaccio con il cuore d'oro.»
The New York Times

«Un romanzo davvero irresistibile.»
Los Angeles Times

ISBN: 8867151045
Casa Editrice: Salani
Pagine: 286
Data di uscita: 02-05-2013
Recensioni
Okay, I'm a librarian, but I think this book tried too hard. I just never believed in the main character or the situations. And even though it tries to be funny, it's not funny. The drawings will appeal to kids, and I did like the surprise about Leo at the end, but overall, I was a little bored. Als Leggi tutto
GoodReads.com
Rafe Katchadorian is in 6th grade. He has an imaginary friend called Leo who tells him he should do something cool. He should break all the rules. I quite liked this funny story about a boy who's imagination is bigger than he is. I would like to thank NetGalley, Random House Uk, Cornerstone and the a Leggi tutto
GoodReads.com
Rafe Katchadorian is now in the 6th grade and his imaginary friend Leo tells him that he should do something cool that would make his whole year: He should break the rules. Rafe agrees and creates Operation R.A.F.E. . Will he succeed or will everything he does all go up in flames? Read this and find Leggi tutto
GoodReads.com
A funny, engaging book. I read this with my 7th graders every year, because they seem to really be able to identity with the narrator! There are so many fun activities to do with this book, so teachers and librarians take note :)
GoodReads.com
Rafe and his best friend, Leo the Silent decide to make middle school more interesting by breaking every rule in the Code of Conduct handbook. They have a very elaborate system for scoring points, losing points and even losing lives of which you are only allowed three before you fail. They call this Leggi tutto
GoodReads.com
Have you ever picked something up just because you've been told the author is amazing, and then after you start reading/listening to it begin to wonder if the world is crazy or if you just have no taste? That is what happened to me when I first started listening to this middle-schooler geared audiob Leggi tutto
GoodReads.com
What an inaccurate representation on Middle School years, but a fun read anyways.
GoodReads.com
So far in the book, It's just been a mess of things. Just Rafe getting into trouble breaking rules we have at our own schools. It hasen't really been exciting. The chapters are very short. A few funny parts here and the but otherwise it's just been dull.
GoodReads.com
Overall: Blah. I picked this up thinking that my 11 year old would think this was amusing since she's going into middle school next year. Turns out this book is anything BUT amusing. It's about a kid who decides to break all the rules as a part of a game. Dumb. Plus I ended up worrying about the mom Leggi tutto
GoodReads.com
Have you ever wanted to break every rule in the book in middle school? The book, Middle School, the Worst years of My Life, is a great book that takes you through the twist and turns in the life of Rafe and his plan to make it through sixth grade. Rafe is challenged by his friend Leo to break every
GoodReads.com
Aggiungi la tua recensione
Altri libri di James Patterson
Il Libraio per te
I libri scelti in base ai tuoi interessi
Il Libraio per te
Scopri i nostri suggerimenti di lettura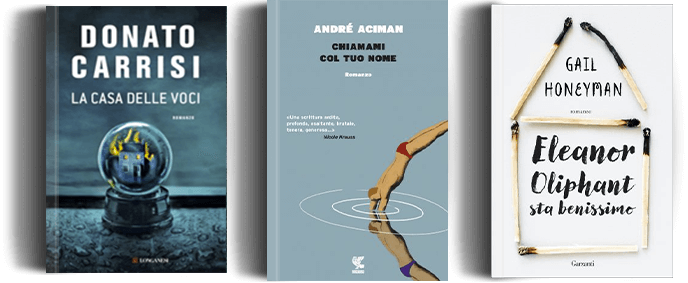 Ancora alla ricerca del libro perfetto?
Compila uno o più campi e lo troverai