Jacky Ha-Ha
Tutti i formati dell'opera
Acquistalo
Sinossi
Ehi, scommettiamo che ti faccio ridere? Con un nome come Jacky Ha-Ha, cos'altro potevo fare? Si può dire che io sia un'esperta di battute, scherzi, gag e qualsiasi altra cosa che può farti sghignazzare fino alle lacrime. Ma questa storia è molto più di una storiella divertente. A volte, quando scherzo, sto solo cercando di dimenticarmi che mia mamma combatte in una guerra lontana. O che mio papà non c'è quasi mai e lascia me e le mie sei sorelle a casa da sole per un sacco di tempo. E non dimentichiamoci che a volte ba-ba-balbetto in modo terribile nei momenti meno adatti. Ma nonostante tutto questo, prometto che vi farò ridere comunque… o non mi chiamerei Jacky Ha-Ha!

ISBN: 8893811235
Casa Editrice: Salani
Pagine: 384
Data di uscita: 14-09-2017
Recensioni
I love the little illustrations in this book; they are extremely well done, even in black & white. The print is easy to read (not too small) and the dialogue is age-appropriate. I would definitely recommend this to middle-school-aged children, as well as older audiences who would enjoy quick, humoro Leggi tutto
GoodReads.com
In the middle of the book, Jacky has been noticing a lot of love in the air. She has noticed that her old nemesis bubble but is not so much of one anymore. bubble butt's name is now bob, bob is being nice and wearing Calvin Klein cologne which jacky likes. Bill a boy who likes Jacky is noticing what Leggi tutto
GoodReads.com
This book was a Goodreads win, thank you. I received this book from Jimmy Patterson Books. I look forward to reading it and passing it onto my grandchild. Read, cute story, I think my grand-kids will love it being military brats they will certainly like the bit about families in service to their coun Leggi tutto
GoodReads.com
The first thing I want to point out is that Jacky is not funny. We'll just get that out of the way. I know it's a kid's book, but I really feel like the age group that the story is geared towards would find the jokes really lame. My main issue with this book though is the terrible parenting and bad
GoodReads.com
I got this book in a giveaway on Goodreads for an honest opinion. I really liked this book! I enjoy young adult and middle school fiction and this was a really fun read. Jacky "Ha-Ha" Hart is a fun, lively character. She's in a pickle this summer because her family is asking for her to get a job and Leggi tutto
GoodReads.com
If you've never read James Patterson before, now is the time. His middle-grade books are hilarious page-turners with fun characters, lots of questions, lots of drama, and interesting endings. Jacky's parents tell them all of the kids need to contribute to the family income by working jobs that summe Leggi tutto
GoodReads.com
How do I hate thee? let me count the ways: Stereotypes Borderline Racist Overtly Sexist (I'M SO NOT KIDDING HERE, IT'S GROSS) Cardboard characters Plot that is so wacky it's too wacky for it's own good. This book is awful. Please don't read it.
GoodReads.com
Jacky had big plans for her summer, which have been derailed by her parents. Her father is working as a seasonal police officer, with the potential of getting a full-time job on the force. Her mother is going back to school to become a police officer. Jacky and her sisters must all get jobs, help wi Leggi tutto
GoodReads.com
This book was so funny and lighthearted! All the characters were great and the main character was funny and a great narrator. I also have the biggest crush on Schuyler, who is one of the most bad ass characters in the book, like seriously he is such a doll.
GoodReads.com
Not as good as the first, maybe two and 1/2 stars. That said, if I had a young reader at home who got into this series, I would encourage it, as there isn't anything fundamentally wrong here. Just also nothing spectacular. The overarching theme is Shakespeare.
GoodReads.com
Aggiungi la tua recensione
Altri libri di James Patterson
Il Libraio per te
I libri scelti in base ai tuoi interessi
Il Libraio per te
Scopri i nostri suggerimenti di lettura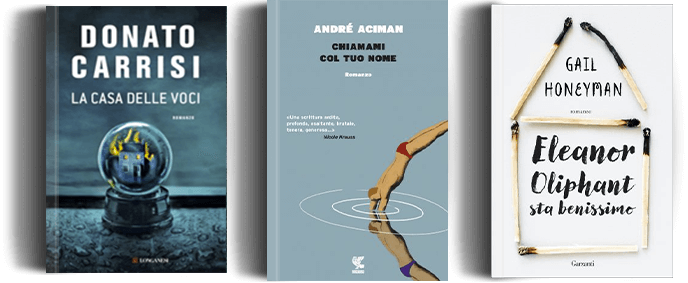 Ancora alla ricerca del libro perfetto?
Compila uno o più campi e lo troverai