Fratello robot fuori di testa!
Tutti i formati dell'opera
Acquistalo
Sinossi
Se esci fuori di testa per: i Robot; risolvere misteri intricatissimi; i pipistrelli della frutta giamaicani (credetemi, sono il massimo); le acrobazie estreme con la bici; quelle storie leggendarie in cui un ragazzino è molto più intelligente di tutti gli adulti messi insieme... allora hai tra le mani il libro giusto! Ma non fidarti di quello che dico io... Comincia a leggere!
ISBN: 8869189716
Casa Editrice: Salani
Pagine: 336
Data di uscita: 09-02-2017
Recensioni
This book was very inspiring. Robot Revolution teaches you a lesson of never giving up. This book is about a 11 year old kid making an invention to help his sister fight the disease she has. I reccomend this book to everyone who likes to read and does not stare off into space while they are reading. Leggi tutto
GoodReads.com
I really admire Samuel Hayes-Rodriguez for his heart...his understanding, patience, and warmest joy inside... http://bit.ly/roboparenting
GoodReads.com
Robot Revolution is another great entry into one of my favorite fiction series for kids. I love House of Robots series for so many reasons. First off, it's an accessible science fiction series for middle graders. Then there's the fact that it features a family that is diverse both in race and disabi Leggi tutto
GoodReads.com
Now I read this book because I needed a light-hearted book that wouldn't require much thinking and that I could just breeze through without going through existential and quarter life crisis which practically happens every time I open a book nowadays meltdown anybody? Turns out even children's book ha Leggi tutto
GoodReads.com
This was still a fun read, but it seemed to be a lot more distracted than the previous books in the series. Sammy Hayes-Rodriguez is about to see his world thrown upside down. It is not like it isn't interesting enough already. His dad is a famous graphic novel writer, and his mother is a doctor who Leggi tutto
GoodReads.com
The House of Robots: Robot Revolution is a book about a young boy named Sammy who has a robot named E. Sammy's parents are scientists and they make robots that have taken over the house. The parents can't stop the robot take over because they are busy working on a secret project. I liked this book
GoodReads.com
I'm giving this 3 stars, but it earned 5 stars from my ten year old, with whom I read it. It's a funny, fast paced kid's sci fi story that isn't quite as tight or intriguing as the previous books in the series, but good enough that we had lots to talk about and laugh over--and my son wouldn't let me Leggi tutto
GoodReads.com
In the book, House of Robots Robot Revolution (book #3) by James Patterson and Chris Grabenstein, Sammy Hayes-Rodriguez goes on an adventure to try and help his sister, Maddie's, health problems with a science fair project. Him and his friend, Trip, need to find an idea for their science fair projec Leggi tutto
GoodReads.com
The book I read was Robot Revolution, by James Patterson. The book is about an 11 year old named Sammy. He's a smart and funny kid but he's not very popular and gets in quite a bit of trouble. He's just trying to do good. His mom is scientist that makes robots, his dad is an author, and his sister
GoodReads.com
Aggiungi la tua recensione
Altri libri di James Patterson
Il Libraio per te
I libri scelti in base ai tuoi interessi
Il Libraio per te
Scopri i nostri suggerimenti di lettura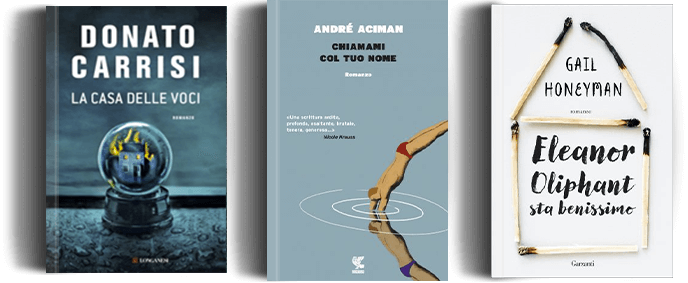 Ancora alla ricerca del libro perfetto?
Compila uno o più campi e lo troverai