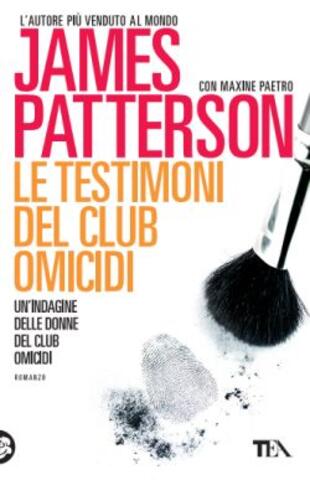 Le testimoni del club omicidi
Tutti i formati dell'opera
Acquistalo
Sinossi
Si può essere testimoni di un omicidio prima che l'omicidio avvenga?

Per la detective Lindsay Boxer, che ha appena avuto una bambina, dovrebbe essere un periodo di serenità. Ma il mondo ha in serbo altro per lei. Un uomo, un professore dall'aria del tutto normale, si presenta al dipartimento di polizia con una denuncia da fare: la sera precedente ha assistito a un omicidio. ne descrive la vittima e le modalità, con ricchezza di particolari. Certo, il suo è stato un sogno, ma è sicuro che le cose andranno esattamente così. Infatti, pochi giorni dopo, l'omicidio avviene davvero, e questo è solo il primo di una catena di delitti senza senso annunciati dal professore. Lindsay dovrà avvalersi di tutte le sue risorse investigative per venire a capo dell'enigma, e potrà farlo soltanto contando sulla collaborazione delle amiche del Club Omicidi.
ISBN: 8850241992
Casa Editrice: TEA
Pagine: 306
Recensioni
James Patterson will always be one of my favorite authors. I will say this from the start...one of my favorite AUTHORS...not so much when he's CO-AUTHORING. I have read everything he's ever published, and "The Women's Murder Club" has been a fun, compelling, can't-put-it-down type of a series for me Leggi tutto
GoodReads.com
Sigh...does anyone remember 1st To Die written only by James Patterson? It had one continuous plot, fantastic story and character development, and chapters that were more than 2 pages. The Women's Murder Club meant something and they all worked together to solve a mystery. That was a great book! Ah, Leggi tutto
GoodReads.com
The Women's Murder Club are back and they are working on four unrelated cases. Lindsay has just had her baby but has had to return to her work early and is investigating a professor who predicted two different murders before getting murdered himself. Claire has had the body of a murder victim stolen Leggi tutto
GoodReads.com
Twelve books deep and I think I've come to a decision most all of us can probably agree on - let's stop this series. Just end it. Stop writing it. Stop reading it. Let it slowly back away out of the room, as if it was never here at all. ....I'm sorry, what? Oh really? The 16th one is about to be publ Leggi tutto
GoodReads.com
Here we are again...Yuki has a case in court and it's a sure thing! But wait--it falls apart! Lindsey is on the trail of a killer, and she's sure that EVERY dirtbag they drag in to question is the perp...no matter how unlikely or impossible!Clare and Cindy offer assistance and occasional soapy sprin Leggi tutto
GoodReads.com
An enjoyable enough book but The Women's Murder Club is not really my favourite of Patterson's series. Trying to encompass four separate stories, one for each woman, in the one book made it overstuffed and laborious at times. Sure the stories did overlap a little but not enough for it to be a cohesi Leggi tutto
GoodReads.com
It's a dark and stormy night. Lightning flashes, followed by window rattling peals of thunder. Then, the electricity goes out. Lindsay had been asleep in bed when the storm woke her. Joe is out of town until tomorrow and she's all alone. Without warning pain grips her belly. Once. Then again. No! Th Leggi tutto
GoodReads.com
Bookmarks: 12th of Never I remember a time when James Patterson actually wrote Women's Murder Club (WMC) books. It seems so so long ago. I haven't been pleased with the last four or five WMC books, but I keep reading in hopes that they will once again be engaging reads. One thing, they are fast reads. Leggi tutto
GoodReads.com
This was an interesting installment with a lot of emotion tied to the characters personal lives and one's professional reputation. The crime plots were interesting and did have some good twists and turns but I wasn't as hooked as I was with the personal life plots. My quick and simple overall: read
GoodReads.com
Patterson returns to the scene with his latest installment of the Women's Murder Club with a bang, or at least a screech. Boxer is finally ready to have her baby and nothing is as simple as it needs to be. With a very eerie case of premonition, a courtroom drama that falls apart the more it unfolds, Leggi tutto
GoodReads.com
Aggiungi la tua recensione
Altri libri di James Patterson
Il Libraio per te
I libri scelti in base ai tuoi interessi
Il Libraio per te
Scopri i nostri suggerimenti di lettura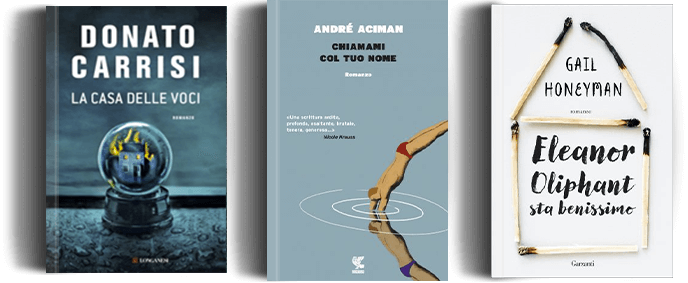 Ancora alla ricerca del libro perfetto?
Compila uno o più campi e lo troverai