Primo a morire
Tutti i formati dell'opera
Acquistalo
Sinossi
Come si può uccidere un'innocente coppia di sposini in luna di miele? Se lo chiede tutta San Francisco e la domanda ricade sulla giovane e determinata ispettrice Lindsay Boxer, cui sono state affidate le indagini. Ma il mistero, già fitto, sembra diventare addirittura impenetrabile quando l'assassino colpisce ancora: la vittima è una neosposa appartenente a una delle famiglie più in vista della città. Lindsay è disperata, ha bisogno di aiuto e lo trova nelle sue amiche: Claire, una bravissima patologa, Cindy, una grintosa giornalista, e Jill, un'avvocatessa di rara integrità.
ISBN: 8830419605
Casa Editrice: Longanesi
Pagine: 344
Recensioni
How in the world is he a best-selling author? His characters are shallow, his writing is mediocre, and when he writes about romance it feels mechanical and formulaic. This book had a twist at the end, but it was the worst sort of twist - the kind that you can't really predict because he probably did Leggi tutto
GoodReads.com
Am I the only one that thinks that "Women's Murder Club" sounds not only hokey but juvenile and begging mockery? The story: a psycho serial killer begins murdering newly married couples. 4 women, each with their own stake in cracking the case, are determined to nail the killer, and so band together o Leggi tutto
GoodReads.com
This is my first Patterson experience. The book was quite captivating and enthralling.There are half a million detective-serial killer novels out there... Patterson's are by far near if not at the top of the list! His chapters are so brisk you'll find your self half-way through the book before you k Leggi tutto
GoodReads.com
I tend to read Patterson's books when I don't want my brain to work that hard. 1st to Die fits that bill perfectly. I loved the concept of a group of extraordinary females - including a detective, a lawyer, and a journalist - working together to solve crimes. It was an easy to read, page-turning thr Leggi tutto
GoodReads.com
I enjoyed this book so much. I really liked the idea behind the Women's Murder Club. Four female friends-- homicide inspector Lindsay, medical examiner Claire, assistant D.A. Jill, and reporter Cindy—working together to come up with ideas to try to solve the grisly killings of newlywed couples. They Leggi tutto
GoodReads.com
Slabo je poznata činjenica da sam prva dovela Patersonove knjige u Srbiju... i bila sam godinama urednik njegovih knjiga za različite izdavače... i da verovatno najbolje poznajem njegov bogati opus... :) Od svih raznovrsnih njegovih knjiga i serijala ovaj mi je najdraži, koji sam uporno "gurala" god Leggi tutto
GoodReads.com
I was curious about this series because it's obviously very popular, but I can't say I'm terribly impressed by it. First of all, the sappy "you go girl" female characters didn't seem very true to life to me. Patterson seems to think that name-checking Sarah McLachlan and Tori Amos, plus a lot of hug Leggi tutto
GoodReads.com
While I greatly enjoyed this and the next 2 books in the Women's Murder Club series, I was unable to continue reading the series with the same enjoyment due to comments that Patterson himself made in regards to it. He basically said that they were crap, that he just wrote them because he knew that t Leggi tutto
GoodReads.com
This is a Thriller/Mystery, and it is the first book in the Women's Murder Club series. I really liked this book. I love the twisted. There was two stories in this one was the murder/solving the murders and the other was the health problem the office was learning to live with. (*)
GoodReads.com
My impulse as I read 1st to Die was to start editing. Overwriting, reduncancy, and sentimentality took the place of plot structure, character development, and freshness. Each of the four women was described in terms of her profession and ethnic background--sassy Black woman medical examiner with a f Leggi tutto
GoodReads.com
Aggiungi la tua recensione
Altri libri di James Patterson
Il Libraio per te
I libri scelti in base ai tuoi interessi
Il Libraio per te
Scopri i nostri suggerimenti di lettura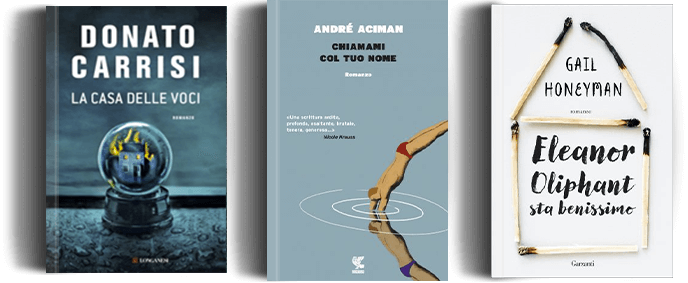 Ancora alla ricerca del libro perfetto?
Compila uno o più campi e lo troverai