Il regista di inganni
Tutti i formati dell'opera
Acquistalo
Sinossi
Da quattro anni Kyle Craig, alias Mastermind, il più acerrimo nemico di Alex Cross, è rinchiuso nel carcere di massima sicurezza di Florence, in Colorado. Quattro anni di totale isolamento, a parte le visite del suo avvocato. Quattro anni passati a comportarsi da detenuto modello, a covare odio, a ordire una trama di inganni. Perché Mastermind ha una lunga lista di persone con cui pareggiare i conti… Intanto Washington è sconvolta da un nuovo, terribile serial killer. La prima vittima è una famosa scrittrice, scaraventata giù dal terrazzo del suo elegante appartamento, al cospetto di una folla attonita. Prima di ucciderla l'assassino ha documentato con una telecamera le torture e le umiliazioni che le ha inflitto. Questo infatti è il suo scopo: trasformare i suoi delitti in performance, uccidere per un pubblico, perché il mondo sia il suo immenso teatro, dove mettere in scena l'orrore. E questo è solo il primo di una lunga, agghiacciante serie di omicidi. Per Alex Cross, che ha deciso di dedicarsi interamente alla professione di psicologo, e per la sua nuova compagna, la detective Brianna Stone, la partita da giocare è doppia ed è una sfida mortale, senza esclusione di colpi...
ISBN: 8830428043
Casa Editrice: Longanesi
Pagine: 317
Recensioni
Why oh why do I continue to do this to myself? Lots and lots of white space. Super dad, super cop, super doc Alex solves the mystery but only when he isn't chasing his new girlfriend and trying to find time to have sex with her. OK - I am not a prude (I really enjoy good sex scenes in fiction) but t Leggi tutto
GoodReads.com
An entertaining installment but really wish we had gotten more of backstory on Bree. I feel like other than being told they met at a retirement party that she was just kind of placed as a large part of Alex's life sorta out of the blue. I like her character but wish we were able to read about their Leggi tutto
GoodReads.com
Book 13 in the Alex Cross series published 2007. I'm not known for my long review but this one will be shorter than normal. Have you read any of the Alex Cross books in the past? If the answer is yes then you've read this one. It's the same story with different homicidal psychopaths. This time round th Leggi tutto
GoodReads.com
'Double Cross' is the 13th in the Alex Cross series and in my opinion the best yet. In typical James Patterson style the chapters are short, intense and so easy to follow it makes you just want to keep on reading. This was a rollercoaster ride of gruesome murders, the hunt for vicious serial killers Leggi tutto
GoodReads.com
There were some hiccups and a severe lack of murder scenes, but with one of the killers who is always thrilling and way to tie a bunch of previous events together, I was sucked in and devoured the rest of the book. I have this thing with sibling incest-type of events that grossed me out in this book. Leggi tutto
GoodReads.com
I think I've finally realized that I've outgrown the Alex Cross series. That, or JP is getting lazy and sloppy as he keeps cranking out the novels. Predictable plot - yet another over-the-top genius criminal mastermind is committing terrible and sensational murders. Once again, Cross gets sucked in
GoodReads.com
A go to series. Always can count on these books to get me out of a reading slump!
GoodReads.com
This is the first James Patterson book I have read because I saw that he is twice on the Amazon best seller list and I wanted a piece of the action. I wasn't a quarter of the way into it when I wondered why he was there. As I kept reading, that feeling grew but I persisted because I felt I must be m Leggi tutto
GoodReads.com
There was a time before the writing factory of James Patterson and his co-writers took his place in which the Patterson books expecially with Alex Cross were great fun to read. And to be honest this book does stick to the formula but somehow feels empty. It is a set of serial killers that are someho Leggi tutto
GoodReads.com
Another great James Patterson quick paced thriller. I like these books but they all kind of run together after a while. It took me a lot longer to like Alex Cross but I am invested now and I enjoy seeing how the overall story progresses. Good Read!
GoodReads.com
Aggiungi la tua recensione
Altri libri di James Patterson
Il Libraio per te
I libri scelti in base ai tuoi interessi
Il Libraio per te
Scopri i nostri suggerimenti di lettura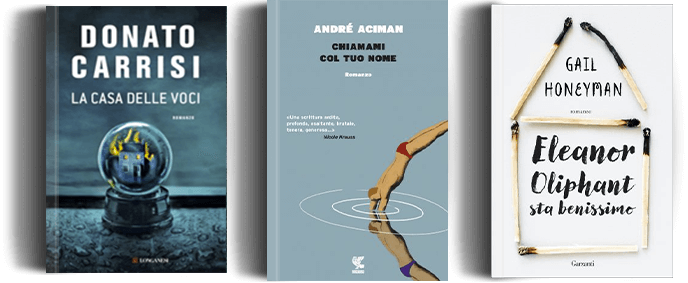 Ancora alla ricerca del libro perfetto?
Compila uno o più campi e lo troverai