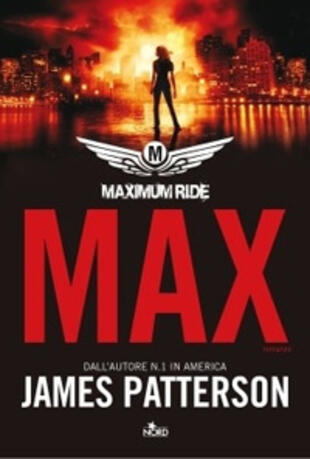 MAXIMUM RIDE: MAX
Tutti i formati dell'opera
Acquistalo
Sinossi
Max, Fang, Iggy, Nudge, Gasman e Angel sono stati le cavie di un esperimento genetico che ha mutato per sempre il loro DNA. Fuggiti dal laboratorio in cui sono cresciuti, e costantemente braccati dai loro stessi creatori, i ragazzi sono costretti a combattere non solo per se stessi, ma anche per la salvezza del mondo intero? È la seconda volta che, a Max e al suo gruppo di amici, viene offerta la possibilità di stabilirsi finalmente in una casa sicura e di frequentare una scuola, proprio come tutti gli altri ragazzi della loro età. Ma, di nuovo, lo stormo è obbligato a rifiutare, perché la madre di Max ? la sua mamma naturale ? è stata rapita da un folle assassino, il cui obiettivo ultimo è scatenare una catastrofe ecologica su scala mondiale. I sei ragazzi accettano quindi di collaborare con la Marina degli Stati Uniti, in prima linea nella caccia all'uomo che sta mettendo in pericolo la sopravvivenza della Terra, ma scoprono che il loro compito è spingersi là dove si nasconde la fonte del male: negli abissi dell'oceano. E può esserci qualcosa di più terrorizzante ? per individui che sono al novantotto per cento umani e al due per cento uccelli ? del doversi avventurare in un mondo sconosciuto, gelido e oscuro come il mare?
ISBN: 8842916587
Casa Editrice: Nord
Pagine: 304
Data di uscita: 08-04-2010
Recensioni
Oh no…the Maximum Ride books have officially turned "eco-friendly". What happened to all the crazy mad scientist stuff? "Millions of fish are dying off the coast of Hawaii and someone--or something--is destroying hundreds of ships. Unable to discover the cause, the government..." I read that in the Leggi tutto
GoodReads.com
Ergh. This book SUCKS. It's not as bad as the fourth one, but it's still really crappy. There is no plot. There are just a bunch of random subplots that are stupid, full of holes, and that have nothing to do with each other. There's just all these action scenes that have absolutely no point whatsoeve Leggi tutto
GoodReads.com
This book was so awesome and I couldn't put it down. The group really had to lean on the support of others in this book, and I loved the new powers! James Patterson finally got Max and Fang together which I loved. This was the book to read in this series.
GoodReads.com
i do not think it will be as good as the first three, the fourth was a let down. i personally like max better when shes on the run and kicking eraser/flyboy butt rather than saving the world
GoodReads.com
This has been my entry point into the series, and honestly, my exit point as well. I was...appalled…to be perfectly honest. This book basically touched all the bad tropes that I've seen around. Mind you, I read this in Italian, so there might have been something lost in translation, and this is my p Leggi tutto
GoodReads.com
Max is off to save the world. Again. This time on a submarine. I know; you're in shock. My favorite parts of this book included . . . a. Progress in the romance department—always a good thing. b. The B.S. training aka Max and the flock whipping the pants off a certain navy training program that is suppo Leggi tutto
GoodReads.com
The Good: What James Patterson has done well with the previous books in this series, he continues to excel at here. Max and the other bird kids are admirable heroes, the villains are utterly despicable, and there's plenty of action and intensity. The Bad: Unfortunately, some language and crude refere Leggi tutto
GoodReads.com
Ugh. Don't get me wrong- I loved the first three Maximum Ride books, when Patterson only intended them to be a trilogy. But the past two books have gone from bad to worse. Remember when the flock fought, oh, maybe ten or twelve savage Erasers at a time? Remember when every day was a struggle just to Leggi tutto
GoodReads.com
it was awesome! i hope he will write another, but it did leave it with a somewhat satisfying ending. however, she didn't finish saving the world, and what is up with Angel and all her independence streak? that was just annoying because she learned in the last book that she shouldn't get into situati Leggi tutto
GoodReads.com
I am sure that I might throw this at the wall while in the process of reading . . . Machine Geeks? Come on, Patterson, the Erasers were cooler than that. At least they actually FIGHT something in this one . . . I hope there will be some fang+max stuff . . . save the fish! not really though . . . it
GoodReads.com
Aggiungi la tua recensione
Altri libri di James Patterson
Il Libraio per te
I libri scelti in base ai tuoi interessi
Il Libraio per te
Scopri i nostri suggerimenti di lettura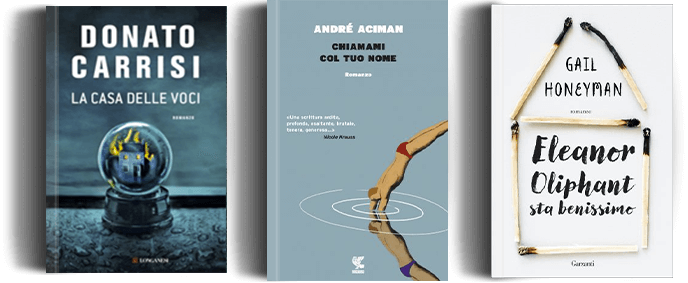 Ancora alla ricerca del libro perfetto?
Compila uno o più campi e lo troverai