Seconda chance
Tutti i formati dell'opera
Acquistalo
Sinossi
San Francisco, una città affascinante ma anche violenta. Per il Women's Murder Club il lavoro non manca. Quando uno psicopatico apre il fuoco su un coro di voci bianche e, fortunatamente o forse per un preciso calcolo, muore solo una persona, Lindsay Boxer, detective della omicidi, intuisce che si tratta di un caso difficile. Non fa in tempo a raccogliere le sue amiche e compagne d'indagini Cindy Thomas (reporter), Claire Washburn (patologa) e Jill Bernhardt (procuratrice) che un altro delitto diffonde il panico in città. Una donna nera viene barbaramente impiccata. C'è una connessione tra i due omicidi? Tra indizi, false piste e una folla di personaggi ambigui e violenti emerge un disegno spaventoso.
ISBN: 8830421332
Casa Editrice: Longanesi
Pagine: 325
Recensioni
Chapter 1 I drove up to the library in my black Miata. Walking in, I thought, "Hell, I deserve a book, I've had a rough couple of days." I searched the shelves looking for books on my list...nothing. I sighed. Oh but what did I see? A James Patterson, I couldn't wait to tell the girls. I grabbed it a Leggi tutto
GoodReads.com
holy crap, these are HORRIBLE books. I can't stop reading them. It's like picking a scab. Someone help me!!
GoodReads.com
Another excellent book from James Patterson . I am really enjoying working my way through his many books! This one is the second in his Women's Murder Club series and it was fun, easy reading. I read most of this on a train trip and its short chapters, good story, and lots of action and intrigue made Leggi tutto
GoodReads.com
"2nd Chance" by James Patterson is the second in the Women's Murder Club series. Having read and thoroughly enjoyed the first one (1st to Die) I had high expectations for this. In the usual James Patterson style the story starts off with full on action and emotion and continues through the whole book Leggi tutto
GoodReads.com
It looks like James Patterson has fobbed this series off on a "co-author." Disappointing. The plot has almost exactly the same structure as "1st to Die," in the style of "We definitely have the killer! The case is airtight! Except... we don't have the killer and the case is full of holes." Lt. Lindsa Leggi tutto
GoodReads.com
Number 2 in The Women's Murder Club series. First up, if you have enjoyed James Patterson's books in the past then you'll enjoy this. This has James Patterson's stamped all over it, fast paced, short chapters with death a vital part of the plot. I see from the cover that it was written in conjunction Leggi tutto
GoodReads.com
This is the second book in the Women's Murder Club series. The characters are super short and the book is a easy read. I really enjoyed reading this book. In this book they are trying to figure out a murder who is killing black police officers. The ending of this book has a twist I really did not se Leggi tutto
GoodReads.com
The Women's Murder Club is back. This time they're after a racially motivated serial killer. Lindsay once again is proving to be at the top of her game as lead detective on the case. That is, of course, with the help and support of her close friends, Jill, Claire and Cindy. Quick, suspenseful read t Leggi tutto
GoodReads.com
"5" for entertaining plot, "1" for stereotyping the women... The "Women's Murder Club" is back from Patterson's (solo) "1st to Die" -- three professional women friends of our leading lady, San Francisco Homicide Lieutenant Lindsay Boxer. Except for no sex, this book is a cross between "Sex and the C Leggi tutto
GoodReads.com
First, to be clear, I need to say that this review is being written for the *Audio Book format* . This is a high paced very enjoyable book with lots of drama, suspense, and plot twists. Plus my favorite four women characters that make up this the Women's Murder Club series. There were a couple of thi Leggi tutto
GoodReads.com
Aggiungi la tua recensione
Altri libri di Andrew Gross
Il Libraio per te
I libri scelti in base ai tuoi interessi
Il Libraio per te
Scopri i nostri suggerimenti di lettura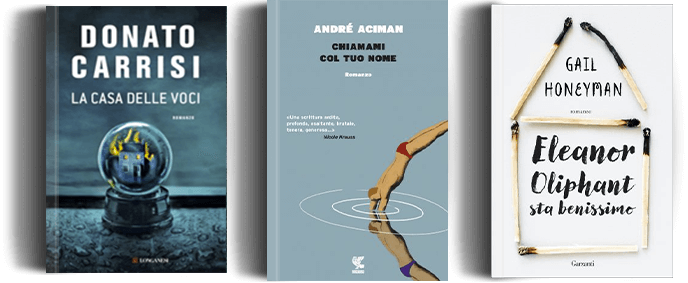 Ancora alla ricerca del libro perfetto?
Compila uno o più campi e lo troverai