Buone feste, Alex Cross
Tutti i formati dell'opera
Acquistalo
Sinossi
È la vigilia di Natale a Washington e, quasi a rendere tutto più suggestivo, sulla città che si appresta a festeggiare la notte più magica dell'anno inizia a cadere la neve. Anche a casa di Alex Cross tutto è pronto per una tranquilla serata in famiglia, sotto la guida dolce e decisa di Nana, l'energica nonna amatissima dal nipote e dai bisnipoti, capo indiscusso della variegata e allegra famiglia Cross. Il male, però, purtroppo non santifica le feste, e Cross riceve una chiamata urgente nell'attimo esatto in cui sta ultimando di decorare l'albero. Un noto avvocato ha sequestrato la famiglia e minaccia di uccidere tutti: l'ex moglie, i loro tre figli e il nuovo marito della donna. Il sequestratore, chiaramente sotto l'effetto di sostanze stupefacenti, è sconvolto e vaneggia. Solo l'abilità di mediatore di Cross può risolvere, forse, una situazione potenzialmente disperata, cercando di capire, prima di tutto, che cosa ha spinto l'uomo a un gesto così estremo. Profondamente combattuto tra l'insopprimibile – e sacrosanto – desiderio di dedicarsi ai suoi cari e un fortissimo senso del dovere, Cross si reca sul luogo del sequestro, mentre la neve continua a cadere senza sosta, facendo affievolire le luci della festa. Questo crimine però non sarà l'unico della notte appena iniziata; chissà se Cross e la sua famiglia troveranno, prima o poi, la sera giusta per festeggiare… JAMES PATTERSON è l'autore di thriller più venduto al mondo. In questa collana sono apparse le sue serie di maggior successo: i romanzi del detective Alex Cross e quelli delle Donne del Club Omicidi.
ISBN: 8830443964
Casa Editrice: Longanesi
Pagine: 266
Recensioni
I love Alex Cross, and have read them all. Enjoyed the ride but felt as if this was two possible books that were blended to meet a deadline. I didn't feel as if either story was fully realized.
GoodReads.com
This installment picks up on the terrorist family ring from Kill Alex Cross and also has another plot involving a father holding his family hostage on Christmas Eve. The plots are really intriguing and fast-paced to read. The terrorism plot really comes full force at the halfway point of the book an Leggi tutto
GoodReads.com
Very disappointed! Just finished Merry Christmas Alex Cross, and all I can say is James Patterson has forgotten who Alex Cross really is. I was completely bored and quite frankly annoyed, beyond belief, with the first part of the book. Alex and Sampson on a stakeout, at the church, was a mediocre st Leggi tutto
GoodReads.com
somehow missed this one...oddly enough as I'm a big Cross series fan. SOLID 4 stars..maybe more, but I'm stingy with that 5th one ;) creepy and way too realistic, but super good...I devoured this one in a couple sittings. This afternoon/evening.
GoodReads.com
Alex Cross's family are desparate for him to be home to spend Christmas with them but on Christmas Eve he is abruptly called away to a hostage situation. A distraught bankrupt business is holding his ex-wife and children, her new husband and a neighbour at gunpoint and with nothing left to lose the
GoodReads.com
I am done with James Patterson. I have been getting there for awhile and I'm done. This is two stories jammed into one book and neither of them are very suspenseful or interesting. Besides he writes too much to keep up with. It's really annoying. I have a hard time believing he does all of these boo Leggi tutto
GoodReads.com
Good read. Cross has a busy holiday in which a hostage incident is only the beginning.
GoodReads.com
Alex Cross never disappoints his series followers, no matter how harrowingly outlandish the cases are that come to his attention his analytical mind is always up to the task of solving them and at the same time managing to foil the criminals involved. This time around there is a darker urgency to the Leggi tutto
GoodReads.com
It was an okay read. Very abrupt change of setting between the hostage situation and the terrorist situation. Good book for a quick read.
GoodReads.com
Seems fitting to write the review for Merry Christmas, Alex on Christmas. If you expected anything other than something happening to Alex and his family.. then I have no idea if we are reading the same series. I don't really know how I feel about this book because it's getting very repetitive. Alex g Leggi tutto
GoodReads.com
Aggiungi la tua recensione
Altri libri di James Patterson
Il Libraio per te
Scopri i nostri suggerimenti di lettura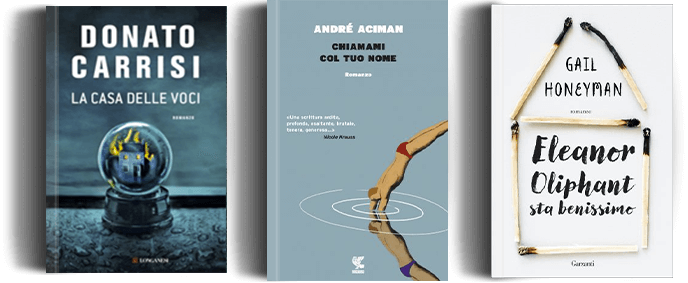 Ancora alla ricerca del libro perfetto?
Compila uno o più campi e lo troverai